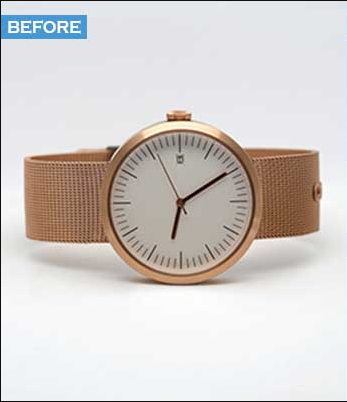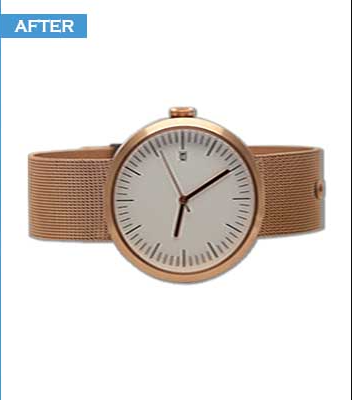 eCommerce Image Editing Service
Are you going on board with your eCommerce website to make fortune with positive first impressions? You, then certainly need an eCommerce image editing service for the best visual representation of the products you sell.
Without good images, you cannot showcase your product, let alone make a good impression. Removing unwanted background, enhancing color, and resizing images to the right sizes, everything goes into the process.
You can get all these right from ClippingFly. No matter the quantity, you can get all your eCommerce images edited and retouched with hundreds of our expert editors. W have 5+ years of experience with a dedicated support team.
What Makes us Unique
Unlike your typical image editing service, we present ourselves with a true-to-word approach on the table. Here's what makes us unique
See Our Works
Why take our words for it? Have a look at some of our previous jobs to understand the quality we provide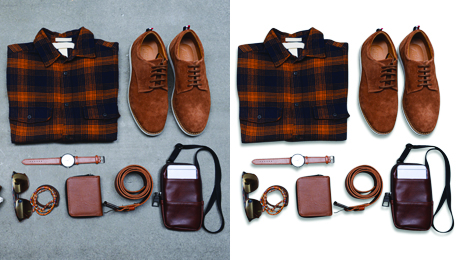 The Steps To Get The Job Done With Us
Here's how you get our services custom to you, with the steps we take in:
Upload Your Images
After checking out our pricing below, you'll upload all your images through our secure uploading channel. The images can have any common format like JPEG, JPG, TIF, PNG, RAW, or PSD, AI, etc.
Define Your Editing Needs
Once the images are uploaded, you need to describe the requirements you have, and any special instructions you want us to know about before we get started. Once we have it all, we'll contact you and confirm with payment.
Relax While We Get To Work
Upon discussion, we'll get all the jobs done in a pre-defined time while keeping your instructions in mind. You can sit back and relax; we'll get everything done before the deadline comes along.
Download Your Images
When the deadline comes, we'll notify you over email and provide you with all the images. You can either download the images directly from the mail. You can also log into your account in ClippingFly and check the status meanwhile.
Our Pricing
We have competitive pricing for our eCommerce image editing service as follows:
What Do We Do In Our eCommerce Image Editing Service?
So, what do you get from the ClippingFly professionals as an eCommerce business owner? Here's what you're getting with the best quality you can imagine of:
Background Replacement
Removing an existing background to your product or subject and replacing it with another is a tedious but utmost necessary thing to do in eCommerce. No worries, we'll do that for you, regardless of the number of images you have.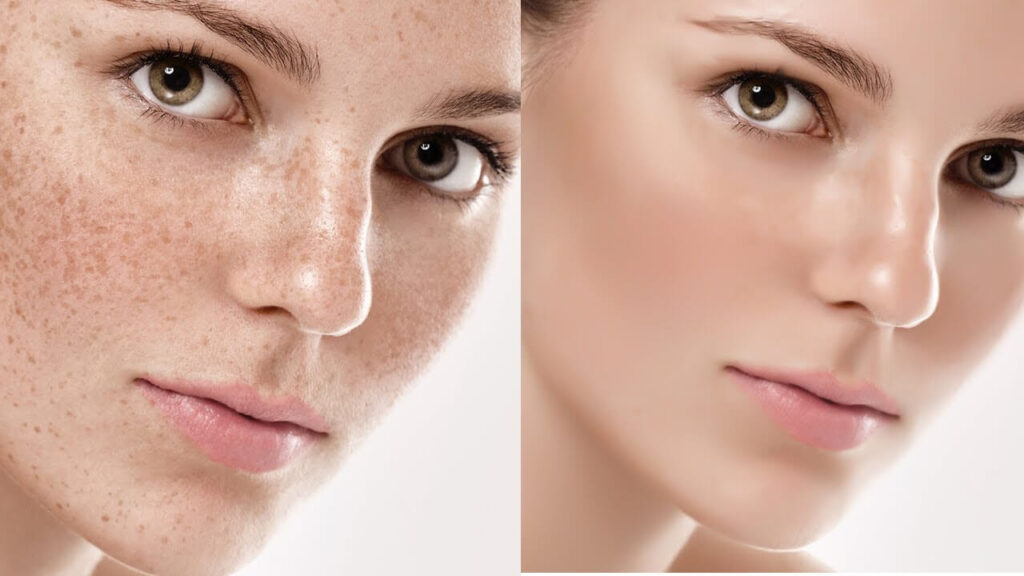 Professional Retouching
Do you have a bunch of images that you're going to use for a product showcase on your eCommerce site? Retouch photos with professional hands can make a drastic difference both in positive impression and sales.
Color Correction
Color is what brings the eyes on, and makes people buy something. If you want your product to attract customers like nothing else, our product photo editing services will help you out. We'll bring the true color back and remove impurities.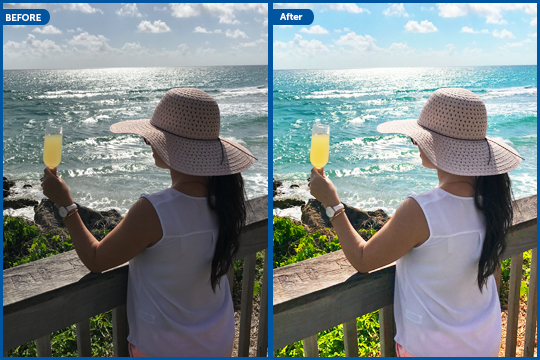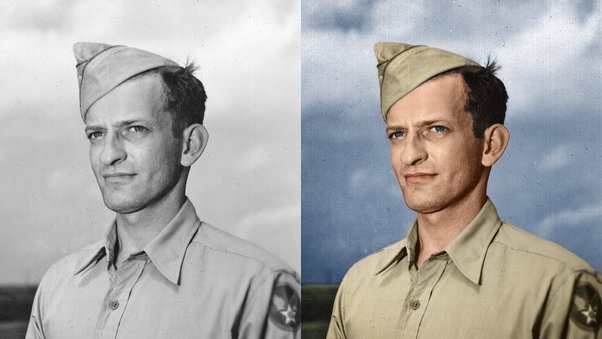 Color Replacement
Presenting different versions of a single product is intimidating, especially if you have plenty of images. No worries, you just need to provide us one variation, we'll replace the color and make as many variants as you want in no time.
Image Resizing
Captured hundreds or thousands of images in multiple dimensions? Resizing them to while keeping different eCommerce site's requirements in mind can be really tiresome. No worries, we're here to turn the intimidation into a breeze for you.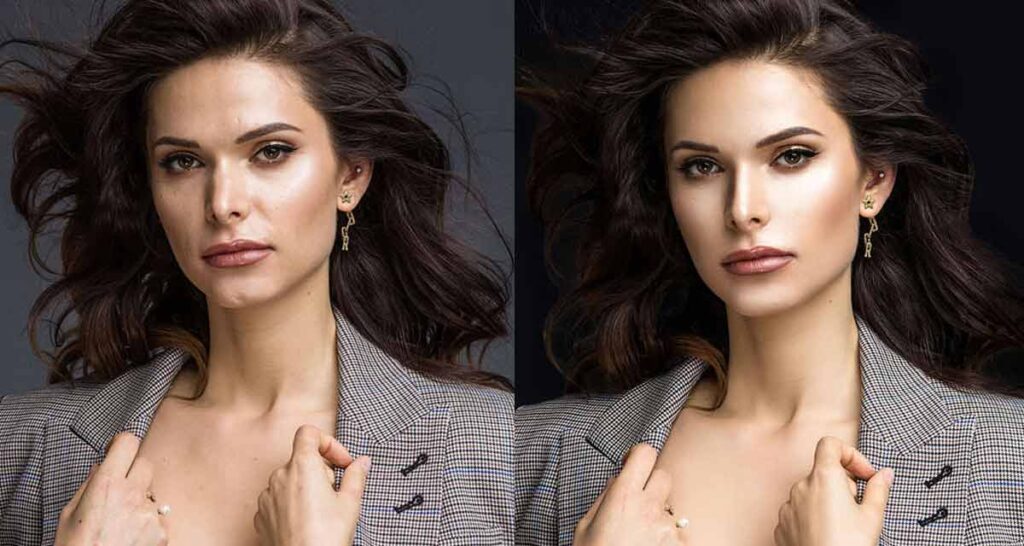 Image Cleaning
If you've got multiple product images with dents, spots, or visual flaws on the product you're selling, our Product image editing service has your back. We'll clean all the flaws from the image and bring out the best version of it for good.
3D 360° Images
Do your product images need 360° visual previews? Let us make that for you with complete detailing and color enhancement. We'll create a smooth nifty transition of your image to help you offer your customers a great experience while shopping.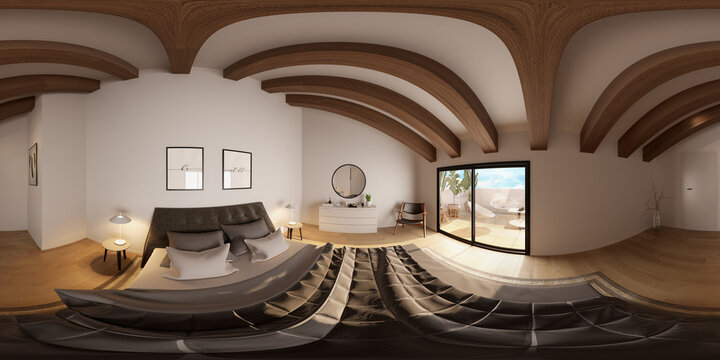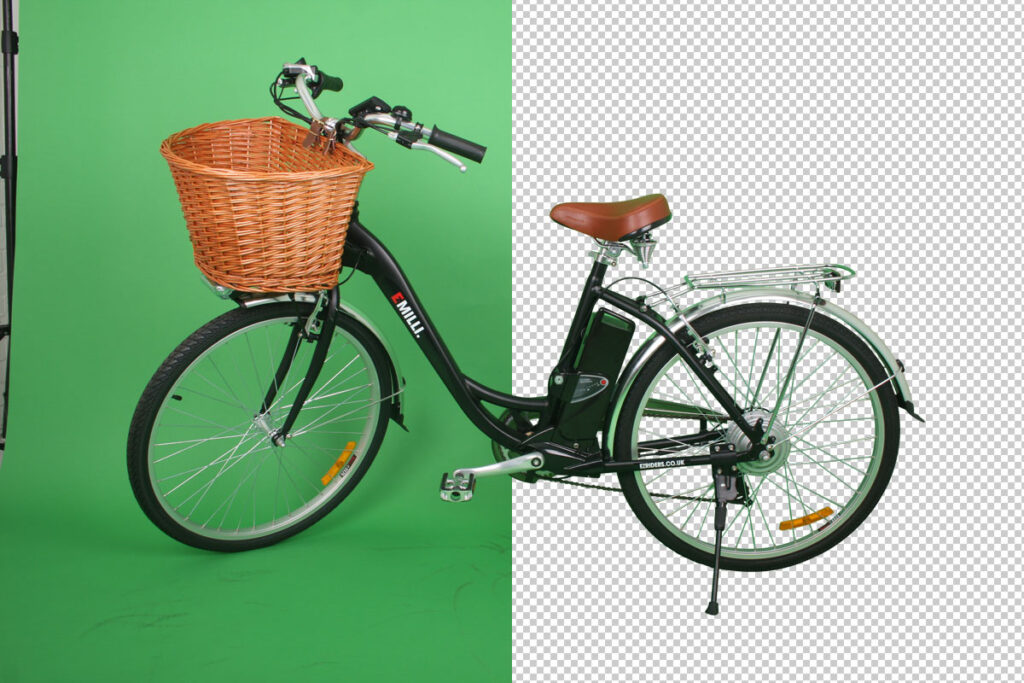 Clipping Path
Cutting out the product, masking it with different backgrounds, and playing with individual parts, we do all these with our E-commerce Clipping path service. Our professional photoshop experts do perfect clippings from complex objects.
Packshot Photo Editing
Does it feel overwhelming doing your branding with products? No worries, we'll take care of your Packshot photos for branding like nobody else. All you need to do is provide us with the right images, and we'll edit those with your Logo, Packaging, and branding.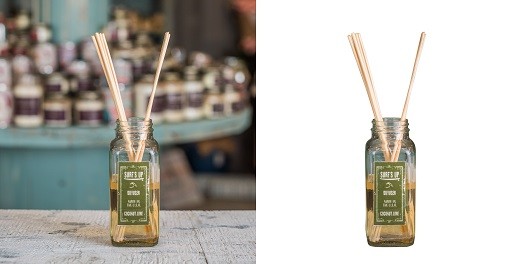 Shadow & Reflations
Natural shadows of product images are crucial if you want to look natural. We can do background removal, color correction, and all that while keeping the original shadows and reflections intact. You can also have us re-create shadows instead of the originals.
Light & White Balance Editing
Proper lighting and white balancing are no joke, especially because it's utterly necessary for the perfection of your product images. Let our expert image editors take the burden off of your shoulders, do all the adjustments, and provide beautiful product images.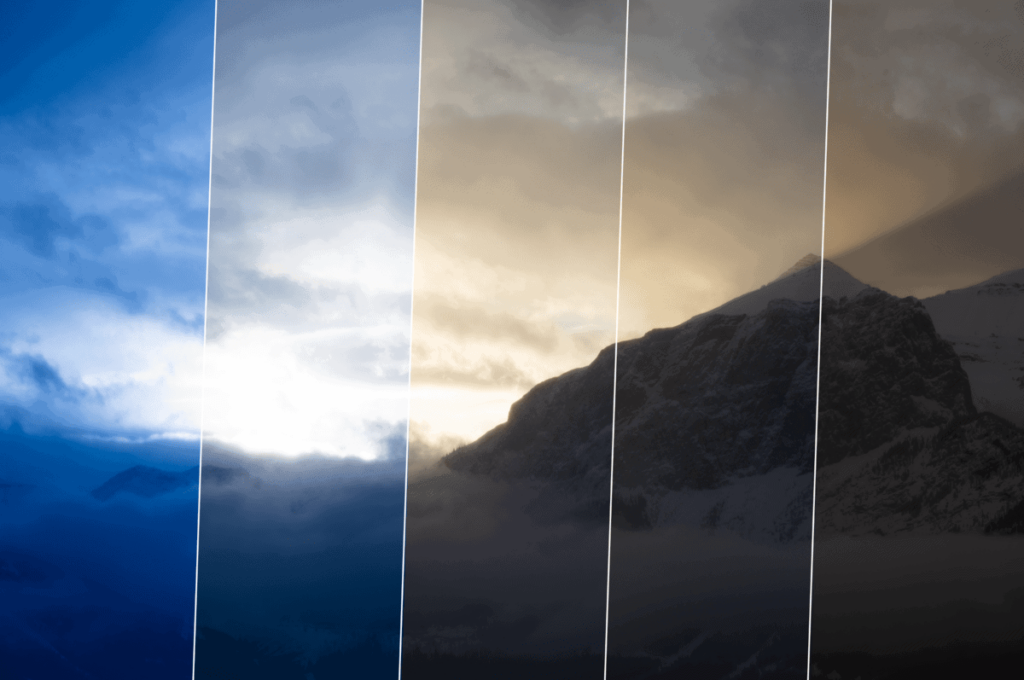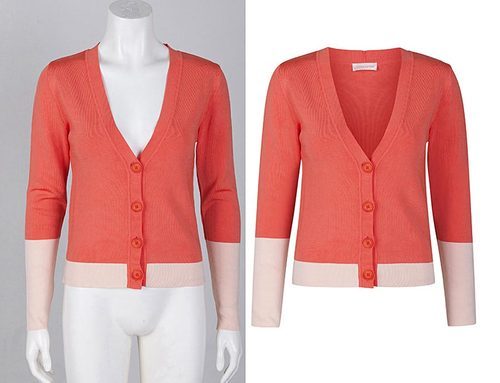 Invisible Mannequin And Neck Joint
Do you sell apparel and need 3D, ghost mannequins, wearing clothes? Our professional photo manipulation service can give you just that. We'll do neck joints, wrinkle, and mannequin removals to give provide you with outstanding product images.
Image Manipulation/Compositing
Our manipulation team has its own legacy to do high-end product photo composition and manipulation for eCommerce. If you want something that stands out from the crowd and presents your products like nothing else, we should work together.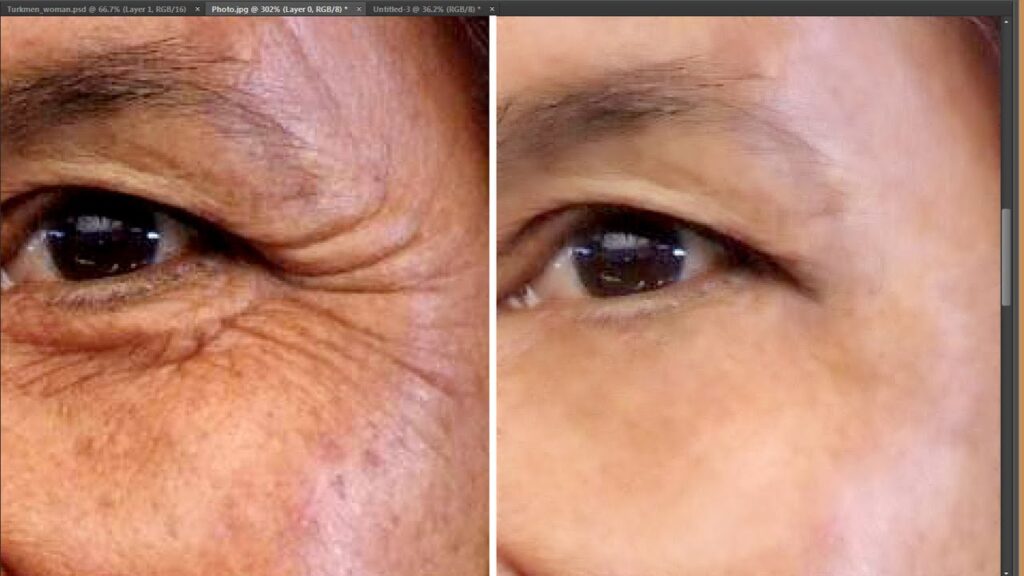 Noise And Wrinkle Removal
Digital noise, image bleeding, wrinkles, etc., can ruin the beautiful presentation you want to make. Don't let some wrinkles and image noise ruin your sales. Let us take care of such flaws that need subtle observations of the keen eyes we professionals have.
Who Can Benefit From Our Ecommerce Photo Editing Service?
We're serving all sorts of eCommerce businesses in almost any industry you can name. Here are a few industries we offer eCommerce product photo editing service to:
1. Food And Beverage
If you're in the food and beverage industry, our eCommerce photo editing service is the only thing you need for great product images. We'll do edit food images so that the food pops with vivid color, and offers an appeal to it.
2. Footwear And Shoes
Do branding like nobody's doing using our image editing for eCommerce. We have a dedicated team for the footwear industry since we do it a lot in a regular basis. From an aesthetic took to natural shadows, we do it all.
3. Clothing And Apparel
The clothing and apparel industry cuts a hefty portion of our entire workforce. Regardless of the quantity of image retouching needs, we can back you up with any number. We're currently doing north of 5000 images per day.
4. Beauty And Cosmetics
Beauty and cosmetic products need extra care for the colors to pop. If you're doing beauty or cosmetic products online, we're here to provide you with the product and model images that can help you generate sales at large levels.
5. Jewelry and Gemstones
Want to sell more Jewelry, Gemstones, and other expensive products? You certainly don't want to compromise on image retouching quality. Fixing colors, recoloring and cleaning metal, manipulation, color enhancement, you name it, we do it.
6. Electronics And Devices
Electric devices and gadgets can sell like crazy when you have the images right. With years of experience in working for this industry, we know exactly where to put our emphasis. Let us show you how the big brands are selling better with great product images.
7. Furniture And Home
Furniture and home products have a ton of highlights to work on for generating sales at a level it should. That's why we have a dedicated branch of editing professionals, specializing in editing home and furniture images.
8. Machinery And Car
Do you do automotive or industrial products as your eCommerce product? You want the best eCommerce image editing service that doesn't miss on small details that most rookies do. We're here to offer you image editing, custom to you.
9. Toys and Kids Products
Selling toys and kids' products is no easy job if you don't have the product images right. Let us help you craft the images that attract and engage more visitors, make better first impressions, and of course, sell more.
Get Your Free Quote Now
Contact us now for your free, no-obligation quote.
Our team of advisors will get back to you asap with a free quote and a deadline, we are also
available 24/7 to answer any questions or make changes to an existing order.
Our Testimonial
Satisfied Client Testimonial
''I contacted clipping fly because I needed professional images for my website and couldn't afford a photographer. I sent them images I took myself and honestly, it looks like I had a photoshoot, thanks Clipping Fly!''
''I had an urgent order for images I needed processing for my project. Clipping fly completed them in no time. Was hugely impressed, will order again''
''I initially contacted clipping fly for a small job and I never intended to use a photoshop service again, but what I got back was so good I have started using them regularly!''
Frequently Asked Questions
Here are the common questions we get from our clients, with answers to them:
What Are The Products That You Edit?
We edit any product images that can be sold online as part of an eCommerce business. Contact us today if you have any complex ecommerce image editing jobs.
Do You Edit Bulk Product Photos?
Yes, our team is large and qualified enough to take on any quantity of image editing jobs. We're currently doing around 5000+ images each day.
What payment methods do you accept?
We accept all the major payment options like MasterCard, Visa, PayPal, stripe, bank deposit.
Is There a Minimum Order Requirement?
There's no minimum order requirement for our ecommerce image editing service. Whether you have only 1 image, or 10,000 images, we're open to any number