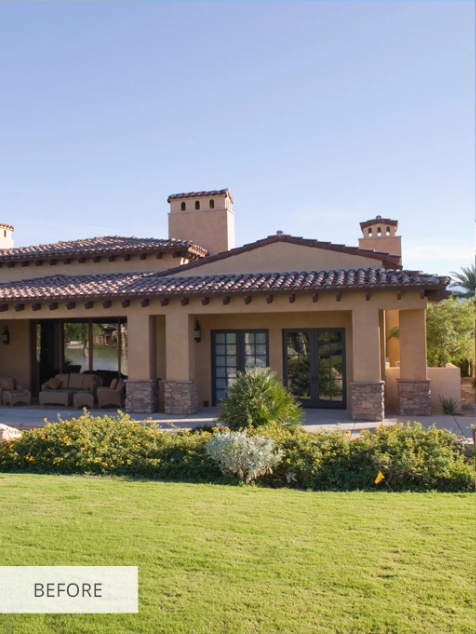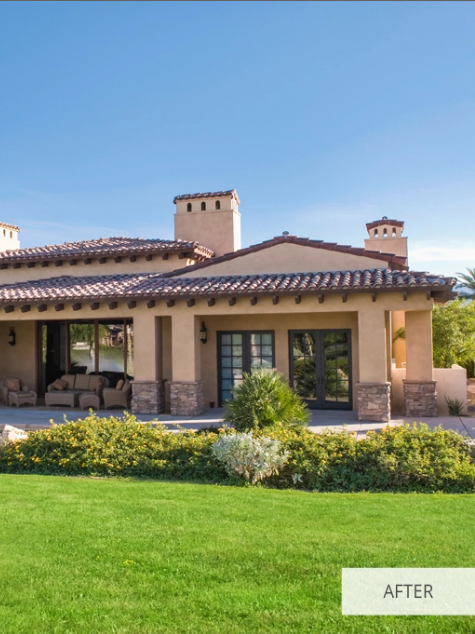 Real Estate Image Editing And Retouching
We offer top of the line real estate image editing, retouching, and enhancement services with a reasonable price range. Everything from cleaning up a mess, to giving your property or interior a facelift, we do it all with a quick turnaround time.
If selling properties, doing interior designs, or renting houses is what you do, we're here to help. Get the best out of your real estate business with outstanding photos that represent your property with the best look possible.
Why We're The Best
ClippingFly is the best real estate image retouching service that handles all kinds of image retouching, enhancement, background removal, and so on. Here's why you should give Clippingfly a try:
What Do We Do In Our Real Estate Image Editing Service?
We offer a wide range of real estate image editing and retouching services that you can get today:
How The Process Goes (Steps)
Here's we get things done from on boarding to delivery:
Send The Images
You send as many images you want through the customer dashboard after signing up. You can write all your requirements alongside.
We Quote You Back
Our expert team analyzes the work type and work load. Then we get back to you with a quote with a deadline. We offer 5 free images for new customers.
We Get To Work
Once you're okay with the terms, we get to work and get the job done within the provided deadline. We keep you updated and get instructions if you have any.
Get Your Images
We send all the corrected and retouched images over to you. You don't have to log in to get the images, we'll email you upon completion of the job.
We Edit Images of All Sorts Of Places
Living Room
Edit a living room image to showcase what's possible and what you're offering. From different stagings to color variations, we do it all.
Bedroom
Showcase your bedroom with exactly the items and objects you want in the room. We'll do the manipulations, color grading, and other fixes.
Patio
Portray the beautiful patio and backyard spaces of your property with our photo color grading service to get the best value from your customers.
Landscape
Show the landscape of your property with the most realistic colors while having all the exclusive places properly highlighted in the picture.
Office Space
Renting office spaces or describing the working space in a house? No worries, we offer the best corporate look and feel to the image of your office space.
Office Space
Let the roof of your apartment building be a selling point. The roof is where you can have multiple amenities in one place that people would love.
Exterior
We know that the exterior of any house is the first thing a buyer would look upon. Therefore, we give extra care to fine tuning your house's exterior images.
Interior
Got some lavish interior designs? That alone cannot give you a sale unless the elements don't pop in the picture. We work on individual elements to bring them to life.
Architectural
If you have architectural images of any real estate property, be it floor plans, or landscapes, we can give that a 2D or 3D redraw and make it more colorful and presentable.
Commercial
We specialize in commercial real estate image editing and color grading. We make your commercial space come to life and attract the clients you're targeting for.
Commercial
Aerial shots are the best way to show an entire state at once. We offer you the proper image editing and color processing to let the image speak for itself with proper highlights.
Who Needs Our Real Estate Photo Editing Service?
We serve a wide range of industries and help people get their real estate images edited with maximum quality. You can get immense benefit from our real estate photo editing services if you're:
Real Estate Agents
If you're a real estate agent, our real estate image editing services give you better chances of sales. You can represent the property better than your competitor. We're helping you provide better portfolios, brochures, or virtual tours with the best quality possible.
Property Sellers
Are you selling your property and want more attention to it? You need images that represent your property the way you want it. You'll have the highlights pop so that the less important items get less attention. You can step ahead of regular sellers as your competition.
Design Firms
Do you have a real estate interior design firm? Offer your clients the ultimate possibilities of their dream come true. We retouch your portfolios to bring the true tone of your work. We also redraw 2D and 3D floor plans, repurpose, or recolor images if you have a design firm.
Real Estate Contractors
Do you run a real estate contract business? Get more contracts and projects with a better presentation of your previous jobs using our real estate image editing expertise. To overrule the competition, let high-end images leap you ahead of the game.
Why Do Real Estate Photo Editing?
Hiring a design firm like us can be intimidating. Here's why you want to need your real estate photo editor:
Get Your Free Quote Now
Contact us now for your free, no-obligation quote.
Our team of advisors will get back to you asap with a free quote and a deadline, we are also
available 24/7 to answer any questions or make changes to an existing order.
Our Testimonial
Satisfied Client Testimonial
''I contacted clipping fly because I needed professional images for my website and couldn't afford a photographer. I sent them images I took myself and honestly, it looks like I had a photoshoot, thanks Clipping Fly!''
''I had an urgent order for images I needed processing for my project. Clipping fly completed them in no time. Was hugely impressed, will order again''
''I initially contacted clipping fly for a small job and I never intended to use a photoshop service again, but what I got back was so good I have started using them regularly!''
Frequently Asked Questions
Got some questions about our services in mind? Here we've answered some, to keep you ahead:
What image formats do you accept?
We accept all sorts of usual image formats when you're submitting them. You can send us JPG, PNG images or editable formats of PSD, EPS, AI, TIFF, and all the other formats that are popular internationally.
How much does it cost to retouch Jewelry Images?
We have a highly competitive pricing for Jewelry image editing services starting at only $0.50 per image, all the way up to $10 an image. This depends on which jewelry retouching service you're getting from us and the amount of work that goes in. We also offer 5 image retouching for free for our new customers as an on-boarding bonus.
What Payment Methods Do You Accept?
We accept all the major payment systems like PayPal, Payoneer. You can pay us with the major credit and debit cards like Mastercard, Visa, Discover, American Express, etc. for our image retouching services. All your payments go through a highly secure process where your data is safe and secure.
Do You Recolor Gold and Silver Jewelry?
Yes, we do recolor jewelry colors and swap out one for another. You can have us make variations of a jewelry in different colors without capturing each separately. We will recolor the image, make fine adjustments to it, and highlight the gemstones and other important art works for a better presentation.