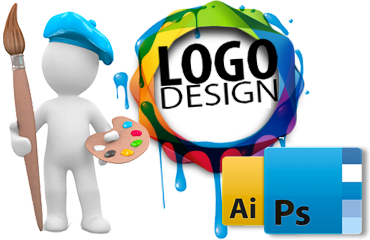 Logo Design Service
A logo is the main representative of a business, and it creates the first impression in your reader's mind. While it can make or break your brand, you must pay attention to creating a logo that truly goes with your brand.
Clippingfly is the best logo design service provider with a top-tier logo designing team around the globe, working around the clock. Our logo designers are branding specialists who
Why Clippingfly Is The Best Logo Design Service Provider?
How Do Our Logos Stand Out?
Creates Identity
Our logos are not just another piece of art that go regular in people's eyes. We design logos that create an identity of your brand or business the way you want it to.
Timeless & Memorable
Want your logo to be memorable, and that will have a timeless impact in your branding? No worries, our target is always to make evergreen logos that act in a timeless manner.
Versatile In Application
Printing the logo on different surfaces, putting it under different shades of color of your website, etc. can be hard. But not for us. We make it versatile for any application.
Original & Attractive
We design logos from bare scratch, and they're original at their core. Your brand is unique, and it deserves a unique logo that represents you in a unique way. We deliver just that.
Types Of Logo Designs You Can Get From Us
Abstract Logo
Abstract logos are versatile for almost all industries that can help your brand to be easily recognizable. You can get a unique and stunning abstract logo from Clippingfly today.
Emblem Logo
Are you a fan of Emblem logs and want one for your brand that will have a beautiful representation of what your business has to offer, both its service, and the motto.
2D/3D Logo
Whether you want a minimal 2D logo for a simple print job, or need your logo to be 3D for web use or something else, we're here to help you out. We're proficient at both types.
Vintage Logo
Do you want a vintage logo for your business or establishment with a retro look to it? Our expert logo designers do this a lot, and we combine both modern typeface and vintage look.
Monogram Logo
Turn your brand initials and symbols into a beautiful monogram logo. We're experts at making the best monogram logos. We've done it for so many and can do for you too.
Word Marks
Simple yet highly intuitive, that's what we offer you with our word mark logos. Word mark logos can be both a great brand identifier and a logo that doesn't stand out.
Pictorial Symbols
Let your symbol be your icon and represent the activity and work of your business that you do. Our illustration and logo designing professionals do a great job doing this.
Mascots Logo
Do you want a great mascot to be your logo? We have the world's best logo artists who do magic and make logos that truly stand out with unique design identities.
Combination Mark
Perhaps you love the idea of having both a symbolic presentation and a word mark for better branding in your logo. That's where our combination mark logo service can help you out.
ClippingFly Logo Design Service – Pricing
We don't just make the most beautiful and meaningful logos, we also keep our pricing competitive and fair. Our logo design service has 3 price categories so that you can have the best at YOUR budget. Have a look and pick the one that suites you the best:
Our Logo Design Samples
Have a pick at our previous logo design jobs we did for our clients to understand the quality we produce:

How To Get Our Raster To Vector Service?
Here's how our logo design service works, and you can get the best logo for your brand or business:
Tell Us About Your Brand
It all starts with you telling us all that you do as a business, and how should the brand to look and sound like. Include colors if you have any, the shape you'd like to have, and other requirements while saying the type of logo you want.
We'll Quote You Back
After making your account on Clippingfly, order the logo and be very descriptive while telling us what you want. We'll then analyze the workload and quote you back including the time it will take, and the price you'll have to pay to get the logo done.
Proceed With Requirements
You'll see our quote, understand the deliverables, and finalize the order at this point. Once we have all things settled, we'll get to work and get everything done from sketches to illustrations. We'll show you the draft if you want and take suggestions if you have any.
Get Your Logo Done
Once the logo is done, we'll make 2 to 3 variants of it with different colors applied to the logo. You'll see them and decide which color scheme you want to go with. Then you'll settle on one, and we'll deliver you the final logo in all formats as well as a usable color pallet.
Who Needs Our Logo Design Service?
Brand & Business Owners
Our logo design service is a perfect match for those who want their brand to shine over all the competition. Give your brand a high level of exposure from your customers.
E-Commerce Business
Do you have an eCommerce business and need the best logo that represents you the best? Why not let us make you a logo that gives you the utmost brand identity you want.
White Label Our Logos
If you have a design agency with logo designing needs in bulk? Clippingfly offers you a white label opportunity. Serve your clients under your name while we design the logos for you.
What Comes With Our Raster To Vector Service?
Our logo design service is essentially a complete brand identity design service. It offers everything needed for you to set things around the logo. You'll get:
The Logo
The primary deliverable of our logo design service is the logo itself. We'll get a complete brief of your goals and what you do, along with a small brief on how the logo should look. You'll get a logo where we'll reflect all your requirement.
Color Variations
You're getting a logo that will be a complete one, with options you can choose colors from. For that, we provide the logo and present it with multiple color variations of the logo. You'll choose the best variant you love, and we'll provide you with the raw version.
Color Pallet
We don't only give you a logo, but a complete idea of how you should set things up around the logo and the brand itself. You'll get a complete color pallet based on the logo that you can use on every collateral of your brand, be it your letterhead, UI, and Website.
Get Your Free Quote Now
Contact us now to get a free, no-obligation quote. Our friendly and helpful staff are always on hand to help. If you're not sure what you need, then just drop us your image and requirements and we will find the best and most cost-effective way of achieving your results!
Our Testimonial
Satisfied Client Testimonial
''I contacted clipping fly because I needed professional images for my website and couldn't afford a photographer. I sent them images I took myself and honestly, it looks like I had a photoshoot, thanks Clipping Fly!''
''I had an urgent order for images I needed processing for my project. Clipping fly completed them in no time. Was hugely impressed, will order again''
''I initially contacted clipping fly for a small job and I never intended to use a photoshop service again, but what I got back was so good I have started using them regularly!''
Frequently Asked Questions
FAQ
Got some questions regarding our logo design service? Here are the most common ones that we often get, and you might have:
Do I Need A Logo Design Service?
Simply put, if you have a brand that you want to beat the competition with better brand awareness, there's no option but to have a great logo that represents your business and the brand.
What Image Formats Do You Provide The Logos In?
We provide the logo in all major editable and non-editable image formats. You'll have it in EPS, AI, PNG, and the ones you'll like to have.
What Industry You Can Design Logos For?
Our logo design service works for every industry you can think of. Be it Real Estate, Healthcare, Restaurant, Media Company, You Name It, we create it; and we offer the best kind of
Do You Deliver the Editable File with Copyrights?
Yes, we deliver each and every logo in editable file formats so that you can bring changes to the design if you want to. You'll also get the copyright to use the logo without any permission from us.
Do You Keep The Original Logo?
Yes, we do keep the final logo at its original size and format in our archive. The sole purpose of doing this is to have a backup for our clients. In case you end up losing your original file, you can contact us at any point in time and get it from us.
How Expensive Are Your Logo Design Services?
The pricing of our logo design service depends on how complicated or easy the job is for our experts. If the logo takes more hands or time to get done, the price can go up. That's why we get the requirements from you before we quote you back.
Do you have any special order requirements?
For logo designing, we don't have any special requirements for you except for the description from you. The description will contain all that you want from the logo; how it should look, the type of it, and beyond. We also don't require extra orders like total brand designs with it.
How do I order and get delivery?
If you're ready to get your logo done by professionals, head over to your Clippingfly account or make one now. Then, order the logo and describe how you want it to be. We'll give you a deadline and a pricing quote. If agreed, we'll deliver it before the deadline for revisions if you have any.
Ready To Give Your Business The Look It Deserves?
Contact us now and let's discuss a logo that can give your brand or business the facelift you've been looking for.