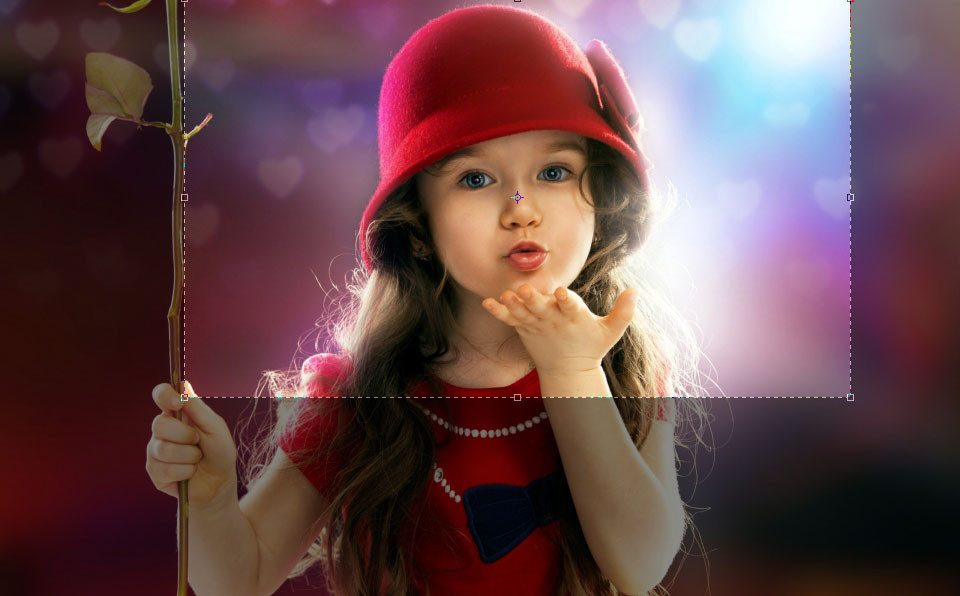 Pricing Start At $0.25
Photo Crop and Image Resizing Service
Photo crop and Image resizing is a technique that many can do at home, but not to the quality and standard that we offer.
We crop and resize images without losing the original color quality. Your images will not be distorted and every pixel will be perfectly preserved in the process.
Whether you need your images enlarging, or scaling down our image resizing and cropping service is the best online. Whether you need a standard crop or cropped to fit an unusual or complex template, we will resize and crop any image of any standard.
Clippingfly is a world leader when it comes to image adjustment. You can trust us to deliver great results with every order.
Image Resizing and Cropping Service
Our image crop and photo resizing service have various packages for you to choose from. Just send us your request and one of our professionals will get to work.
Photo Cropping Service
Our highly skilled designers will crop your image to your exact specifications. They can apply multiple image cropping service features in various shapes and sizes.
Image Resizing Service
Our photo resizing service is suitable for private individuals and professional companies. We will enlarge and enhance any image, a naturally adjusted result that fits perfectly for any frame.
Photo Crop and Image Resizing Service – Pricing
We work hard to maximize results whilst keeping our prices low. We offer new customers 5 free image resizing or cropping orders, and offers are always available for our existing customers
Image Resizing Service
Our basic package can cover most of your resizing needs. This package is designed to make basic adjustments to your images and make them larger or smaller depending on your needs.
Image Cropping Service
Our professional photo cropping service is great for group shots or professional business images, or product images. We will crop or adjust the shape of any image with precision.
How The Process Goes (Steps)
Here's we get things done from on boarding to delivery:
Send Us Your Order
Submit your image or images to our system quickly and easily. You can attach one file at a
time or multi-drop several images at once.
We Deliver Your Quote
One of our experts will process the order and respond immediately with a quote.
Alternatively, you can use one of your 5 free image resizing or cropping requests!
Approve the Order
We don't start a project until you tell us to. We deliver quotes with no pressure or obligation
attached.
We Send Your Image
As soon as your image is ready, we will send it directly to your inbox.
What is Image Resizing?
Image resizing is when an image is altered to become larger or smaller than the original.
When you resize an image with us, we enhance the original photo so that portions are correct and no color definition is lost.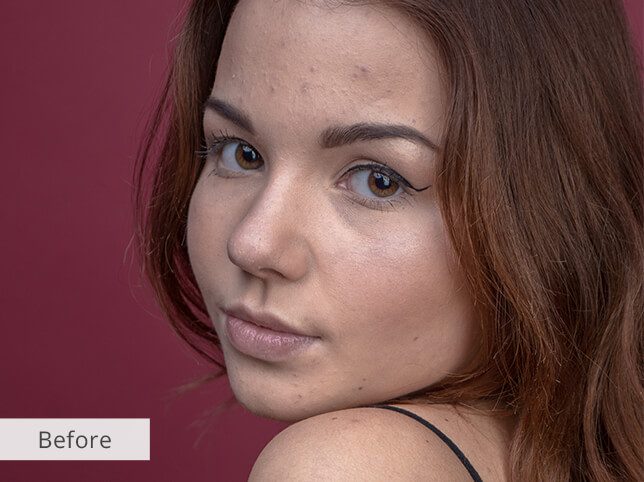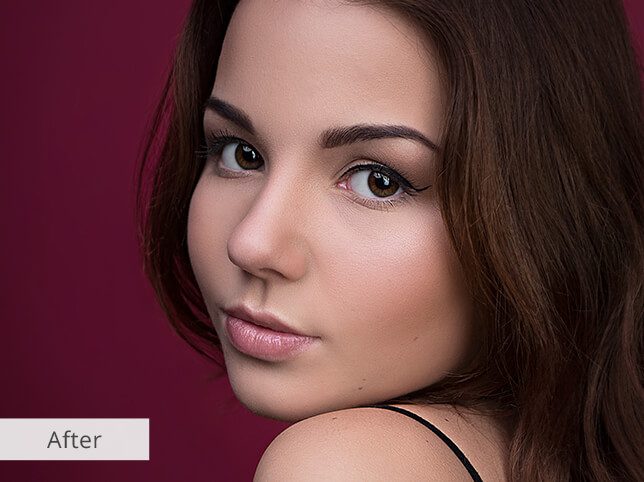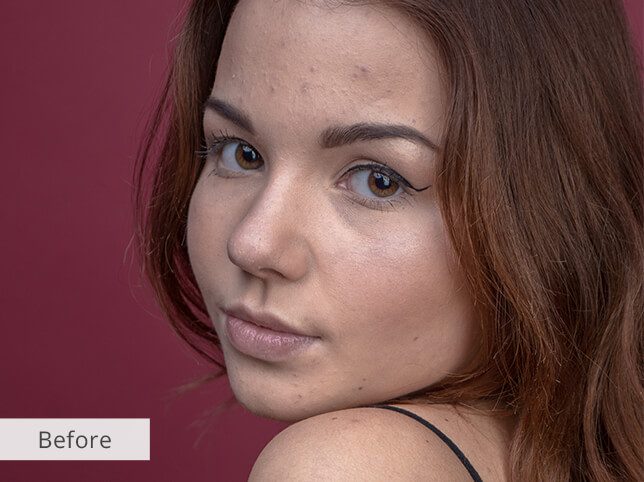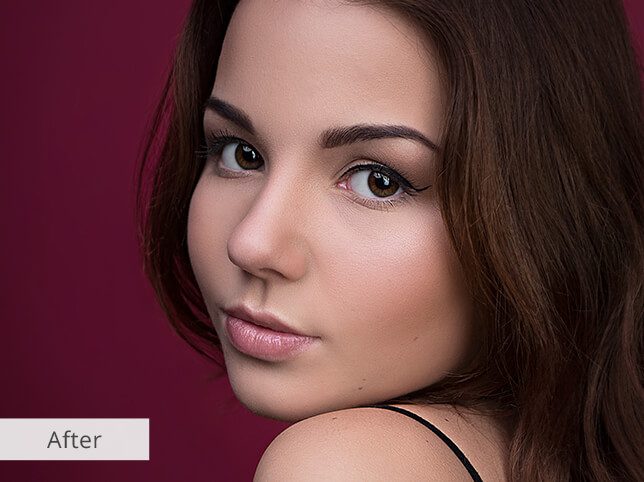 What is Image Cropping?
Image cropping is when part of an image is removed. Removal can take place over the entire image, or for just a portion of the image.
Images can also be cut into various shapes, say if you have a jazzy header design and you need your image cut into a zig-zag shape from a traditional square shape to be able to fit and look good
Professional Photo Crop and Image Resizing Service
Don't take our words for our quality! Have a look at the Photo Crop and Image Resizing jobs we've done already for our clients: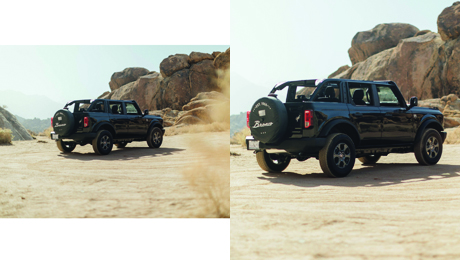 Why Resize and Crop Your Photo?
There are various reasons why photos should be resized and cropped.
Perhaps you have the perfect frame for a picture, by the original photo is too large or too small? Perhaps you have a great design for your social media profile, but your image needs to be triangular rather than square?
All of these are great reasons to use a resizing and cropping service. There are apps out there that can help you do this yourself, but the results will be nowhere near as good as using a professional
Is It Easy To Do Cropping and Resizing On Your Own?
Well, it depends on the kind of results you want.
If it is a personal project that will not be seen by potential customers or colleagues, and you have no interest in using the image for your business, then yes you can resize and crop images easily on your own.
The problem with doing it yourself is that often images come out distorted, or the color quality is compromised.
We use professional photo resizing and cropping software that adjusts your image quality as the new shape emerges, so none of the original features of your photo or image is lost.
When to Use a Professional Photo Resizing and Cropping Service?
You should consult a professional photo crop and resize service when you need accurate results that are going to promote your image, not take away from it.
Our cropping service is clean and accurate, we can crop out even the most difficult of shapes, and can make your new image stand out and look great.
Our image resizing service will enhance your image and correct and distortion as it is enlarged or minimalized, so you don't lose any of the quality or perfective of the original image.
Who Needs an Image Resizing and Cropping Service?
We crop and resize images for a variety of customers worldwide, who have numerous reasons for needing such a service.
We deliver the best results on all projects that require several kinds of cropping and resizing adjustments.
E-Commerce Business Holders
E-commerce customers rely on images alone to sell their products so they need the best image editors they can find, that's when they come to us!
Jewelry Companies
Jewelry is quite small, and an advertisement that features a piece of jewelry at its original size is just not going to do the trick.
Therefore, Jewelry companies are among our most regular resizing customers, we often enlarge images of their products for advertising.
Fashion Houses
Fashion houses often have huge image-based advertisements that must fit on billboards and other large advertising mediums, so it is crucial that the color quality is not lost and there is no distortion to the original image.
Toy Shop Owners
Some toys are tiny, and need to be enlarged, or cropped to fit on a suitable background.
Alternatively, some larger toys such as playhouses and playground sets are very large, and their images must be cropped down or resized to fit in catalogs.
Small Business Owners
Small business owners often have to crop their images to fit certain bandwidths on emails, to fit on their portfolio template, and to look good on their website. They also may use cropping services for banners and social media posts.
eBay and Amazon Store Owners
eBay and Amazon products are often resized to show the customer the finer details of their products.
When the 'zoom in' option is unavailable, or a particular feature is showcased, online merchants need to enlarge a portion of their product and clarity is essential.
Why Choose Clipping Fly For Retouching Services?
Choosing us for your retouching needs means that you will get the results you need, guaranteed.
We are a team of professionals that have a love and dedication for creating beautiful images. We put our customers first and work tirelessly to make your image perfect for an affordable price.
Why Choose Clipping Fly For Image Resizing & Cropping Services?
Our image resizing and cropping service is your quick and simple solution to all your image size alternation needs.
Whatever your purpose, we can meet your needs and exceed your expectations with fast and high-quality results that can't be found anywhere else.
We are a highly competitive service that strives to do the best for their customers. We guarantee the best prices. No matter how small the job, we approach all our orders with a high level of professionalism and flexibility.
Get Your Free Quote Now
Contact us now for your free, no-obligation quote.
Our team of advisors will get back to you asap with a free quote and a deadline, we are also
available 24/7 to answer any questions or make changes to an existing order.
Our Testimonial
Satisfied Client Testimonial
''I contacted clipping fly because I needed professional images for my website and couldn't afford a photographer. I sent them images I took myself and honestly, it looks like I had a photoshoot, thanks Clipping Fly!''
''I had an urgent order for images I needed processing for my project. Clipping fly completed them in no time. Was hugely impressed, will order again''
''I initially contacted clipping fly for a small job and I never intended to use a photoshop service again, but what I got back was so good I have started using them regularly!''
Frequently Asked Questions
FAQ
Can an Image Be Too Large or Too Small to Work With?
There is no image we can't work with. Just send us your request and no matter how difficult it is we will work our magic and deliver amazing results, every time!
Is There a Minimum Order Limit?
At our image resizing and cropping services, no order is too small, we are committed to completing every job to a high standard, where it be 1 image or 100.
Is Using an Image Resizing and Cropping Service Right For Me?
We are committed to an honesty policy with our customers. If we think you can do the job yourself for free, we will tell you how.
However, we are happy to complete even the simplest job if it will make things a little easier for you