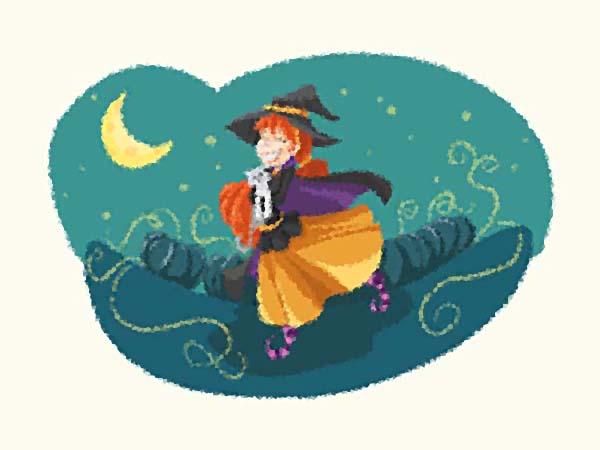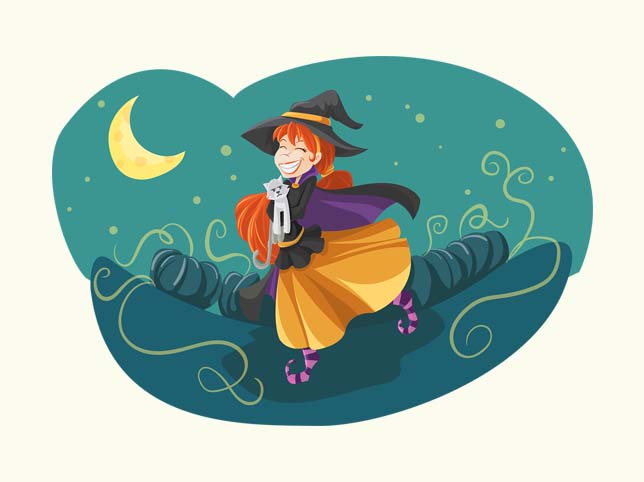 Raster To Vector Service
Do you need a raster to vector conversion service for your business, branding, eCommerce, portfolio, large-scale printing, or any other reason? More than 170 image editors and vector articles at the ClippingFly team are ready to do it if you are!
Raster images are vulnerable to resizing and scaling of any kind. We have a lot of clients who need maximum flexibility in terms of image scaling for their products, branding, printing, and more. With our vector art conversion service, you can scale any image in infinite sizing.
Our team is highly trained in vector art, raster to vector conversion, and complex illustrations of all kinds. With team members holding 3 to 10 years of experience in the field, you can rely on our vector conversion quality, regardless of how complicated an image you might have.
With a global team, we're working around the clock, meeting any steep deadlines, and providing 24/7 instant customer support. We can do raster images to vector arts at any number you need. We do thousands of such editing jobs to meet our client's needs.
Why Clippingfly Is The Best Raster To Vector Service Provider
What Is Raster To Vector Conversion?
With regular raster images, where you're too limited to which extent you can zoom into your image or stretch it. That's because the raster images are made of a limited amount of pixels. As you scale the image up, the pixels cannot fill out the scaled size of it.
However, with vector art or image, the pixels are not limited to a set number. They're controlled by a complex mathematical calculation. In simple words, no matter how large a size you scale the image, the scaled space will automatically be rendered to that resolution.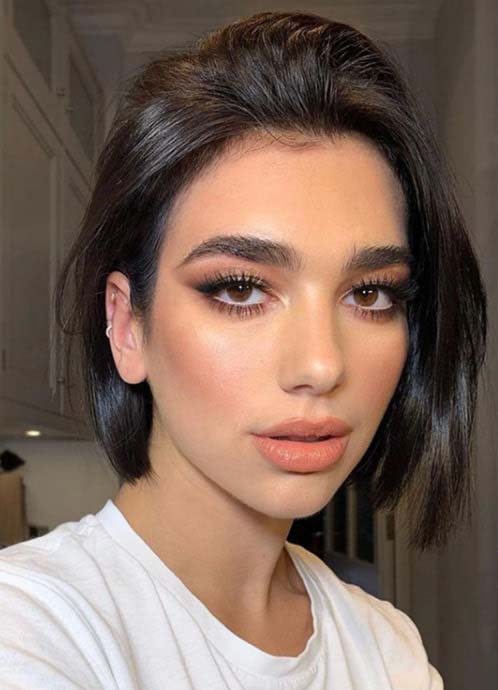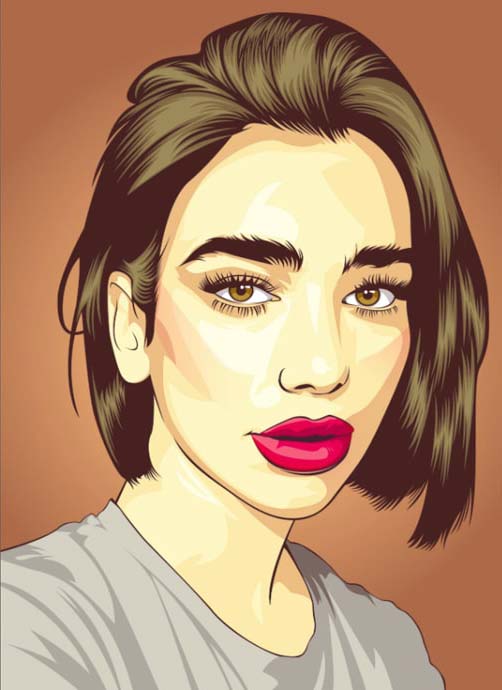 Raster To Vector Services We Provide
Vector Logos
Do you have a rasterized logo that you need to have in higher, infinitely scalable size? We convert any rasterized or regular logo images into vector arts so that you can scale your logo into any size without loosing details.
Banner Design
Banners, be it website banners, or printable large offline banners, if you have raster images to print on your banner, let us help. We will convert your image into a vector design so that you don't have to struggle with pixelation.
Character Design
Are you a character designer and have arts in rasterized formats? If so, that can be a big issue to scale them high. Or you might need character designs in vector formats in the first place. Either way, we can help you with professional artists in our team.
Product Vector
Your products need a presentation with no color distortion and should have colors that pop. With our vector conversion service, you can finally showcase your products with no hassle of handling broken pixels anymore. And we can handle any amount of images!
CAD Design
Do your CAD designs without the fear of loosing sharpness and the necessary details when scaled to a higher canvas size. We convert 2D CAD designs into vector arts so that you can zoom into any level. The designs will have no unwanted overlaps for best results.
Image Vector
Convert regular JPG, PNG, or other images with limited pixel levels into stunning unbroken image vectors. Our team is well equipped with vector artists. This is especially great for artists who want to print their art into a bigger canvas without looking details.
Model Images
Convert your 2D or 3D model images into vector designs for any purpose where you have to scale the images up and need them to be crisp and sharp. We convert all the models and images while keeping the vector nods minimum.
Embroidery
Computer guided industrial embroidery works need vector images at higher resolution. But if you've got raster images to do the embroidery to guide your machine, let us do the raster to vector conversion. You'll be able to do your job efficiently with fine details.
Print Media
You can't expect to produce crisp print quality with raster images with limited pixels. If you're into the print industry, our vector design can help you at a vast range. Print anything Including Business Cards, T-Shirt Or Mug Designs, Even 10x10m Billboards.
How To Get Our Raster To Vector Service?
Converting your raster images into vector arts is a simple and straightforward job. Here's how it goes:
Upload the Images
First, you need to create an account on Clippingfly or go to your dashboard if you have an account. Upload all your images, write your instructions and requirements in the text field. Upload images in any size and all the traditional raster image formats.
We Quote You Back
After we get your images, we'll analyze the workload and calculate the necessary time needed for the job and the prices you'll pay. We'll apply discounts if applicable, and quote you back with a budget and a deadline that you can count on.
Give us the Go Ahead
Once you have the timeline for the job to complete and the budget you'll need, you can now give us a go ahead so that we can start working. You can talk to us if you have anything to discuss before we start the job. Describe your requirements as much as possible.
Get Your Vector Images
The final part of the process is you getting the vector images delivered. Once the deadline arrives and our job is finish, we'll notify you on the dashboard and over email. You can ask for revisions and ask for any regular vector image formats to save them in.
Who Needs Our Raster To Vector Service?
Marketers
Whether you're an online marketer or do it offline, you'll need high quality graphic elements that you can scale to any size. Our raster to vector conversion services will give you just that and help you market your product or service.
E-Commerce Business
Do you own an ecommerce business? Raster images can make it super hard to portray the fine details of a product. Let's make it super simple with our vector graphics service and give you the maximum flexibility to do business.
White Label Editing Service
Do you own an image editing agency where you have to take in raster to vector conversion order in massive number? Don't let the orders go in vain, we offer white label vector service so that you can sell our work under your name.
Printing Industry
If you're in the printing industry, you may need vector images. No matter how large a canvas you're printing, vector images scale to infinite size. If you have the images in raster formats, we can convert them into vector formats.
Garments Industry
We work with the garment industry and supply all sorts of vector graphic elements that our clients print on their t-shirt, pants, etc. If you're also into the same thing, contact us now and let's convert your raster images into vector arts.
What Comes With Our Raster To Vector Service?
Unbeatable Pricing
Our industry leading raster to vector image conversion service are of the highest standards you can ever ask for. That, while keeping the price range unbeatable fair and reasonable.
Handle large volumes
No matter the order volume you have, we can take on any number of raster images and convert them into vector. Our team of 170+ vector professionals work in all time zones.
Correction On Demand
Whether you have 1 image to convert or 1000, we work to ensure 100% satisfaction for our clients. We don't end our contract until you have correction demands.
Minimum Vector Nodes
While converting your raster images, we make sure the vectors have the minimum anchor points and nodes possible for you to deal with while working with one.
No Cut Lines Or Overlapping
Having cut and overlapping lines in a vector image can lead to a mess. We understand that and the good news is, you'll have no cut, misaligned, or overlapping lines.
Data Compliance
Safety of your data is our first priority. Every single image you send through your dashboard is secured with maximum protection. We don't share, distribute, or use your images.
Streak Free Fine Details
Streak and uneven lines in a vector art or image can make it impossible to work with precision. Our vector conversion service offers you vector design with zero streaks.
Masking And Clipping
While doing the raster to vector conversion, we can subtract an element from your image and clip it. Or, you can decide to add or remove any background color for the image.
Raw Formats
We accept all the regular image formats for the raster image. Upload images in JPG, PSD, Tiff, PNG, NEF, Raw, Cr2, DNG, PDF. We'll deliver the converted vector in EPS, Ai, SVG, PDF as you prefer.
Get Your Free Quote Now
Contact us now to get a free, no-obligation quote. Our friendly and helpful staff are always on hand to help. If you're not sure what you need, then just drop us your image and requirements and we will find the best and most cost-effective way of achieving your results!
Our Testimonial
Satisfied Client Testimonial
''I contacted clipping fly because I needed professional images for my website and couldn't afford a photographer. I sent them images I took myself and honestly, it looks like I had a photoshoot, thanks Clipping Fly!''
''I had an urgent order for images I needed processing for my project. Clipping fly completed them in no time. Was hugely impressed, will order again''
''I initially contacted clipping fly for a small job and I never intended to use a photoshop service again, but what I got back was so good I have started using them regularly!''
Frequently Asked Questions
FAQ
Do I Really Need Raster To Vector Service?
If you have to scale your images or have to zoom into the details, the raster images won't cut it. You need vector images where you won't lose any details no matter how further you zoom into the image or scale it up.
Is Raster Or Vector Useful?
Raster image is great if you're not planning on any high up-scaling or zooming too much. They're good for static images, especially on the web. However, if you want to print with crisp colors or scale an image to multiple times bigger size, you need to convert it into vector.
Is PNG A Vector File?
No, a PNG image doesn't apply any color to the background if you don't. But it's still a raster image that you can't up-scale higher than its set pixel sizes. You have to convert it into a vector file if you want to upscale without loosing details.
Do You Create Vector Arts?
Yes, alongside converting raster images into vector, we also provide dedicated vector art designs if you want to. Contact us with your requirements and how you want it. We'll provide you all the details and how we do it.
Do You Keep The Original Images?
Your original images are completely safe with us. We don't resell, reuse, publish, or repurpose them. Our only job is to trace them with fine details and convert them into vector art and images. Once the job is done, and we deliver the work, we don't keep them anymore unless you want us to.