Do you find it hard to convert RGB values to CMYK values, or vice versa? Then in this article, I will tell you the easiest way on how to convert RGB to CMYK Without Photoshop. While it is a good choice to use photoshop for this task, you can consider other options if you have less experience with photoshop.
RGB color model is the default color mode of your monitor, smartphone, and other digital devices. But the common problem with RGB color mode is that some mixes of red, green, and blue will not match in a balanced manner. This situation has various visual impacts, especially in dark and light shades.
On the other hand, CMYK color mode is the one among other color models which balances crimson, magenta, yellows, cyan, and black accordingly without shifting from their original tone.
Converting RGB to CMYK is a common concept in graphics designing & printing. There are some easy online tools that you can use to convert from RGB to CMYK. We'll go over each of these methods below and then you can find out which ones suits you the best.
Why Do You Need To Convert Rgb To Cmyk?
As we know, RGB and CMYK are color modes of digital printing. Every color set can be converted between these two modes. But first, let us go over some basics.
RGB, which stands for red, green, and blue, is used on monitors and television screens.
While the CMYK, which stands for cyan, magenta, yellow, and black, is used in inkjet printers.
If a design is prepared in RGB mode and not properly converted to CMYK, the colors you see on screen may not match the colors that a printer produces.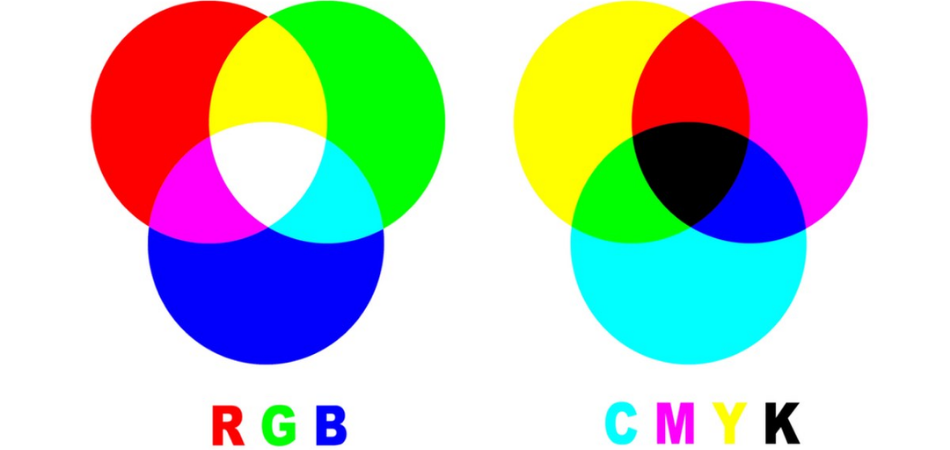 Converting from RGB to CMYK is vital in preparing images for print. For example, the number of colors in an RGB image will often be more than what's available in CMYK. So the conversion process must take place either by reducing the number of colors present or converting it to another format altogether.
Failure to rightly convert the color will affect the final product of your image or picture. Also, the perfect tool to do this is Photoshop, but you need the knowledge or skills to do that.
However, you should not give up any task if you don't know how to use Photoshop. There are some online tools that you can use to carry the task with ease.
How To Convert Rgb To Cmyk Without Photoshop?
Generally, all color printers can print both RGB and CMYK color models. Inks should be matched exactly to avoid color fading during printing, especially for spot color printing (screen printing). If you are using a commercial printer, then you should follow their instructions.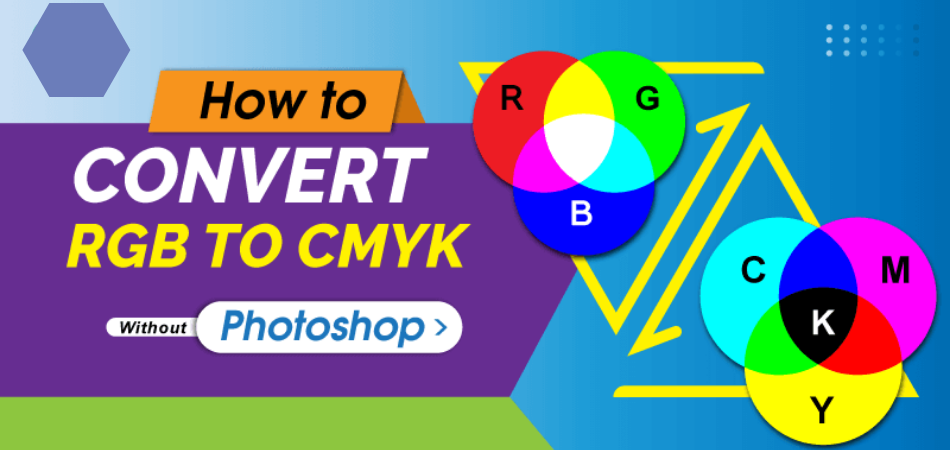 It is recommended that you convert RGB to CMYK in the Windows program using Adobe Illustrator and Photoshop software. However, in the absence of the two, you can use some online tools such as:
Mixam Print
Mixam print is a free online application that converts RGB and CMYK color spaces. RGB values can be entered as decimal, hexadecimal, or percent integers. A digital color picker allows choosing any color channels when using the sliders to adjust the values. The value's digits on the integer line grow and shrink when dragging with the mouse.
However, you must sign up on the website and become a member to convert your picture from RGB to CMYK. You can easily convert, adjust, and export your files the way you want them on the website once you sign up.
To convert your pictures from RGB to CMYK using mixam print, follow the step below:
Go to edit interface
Click on edit to convert your file
There are two options you will see under the destination space. You should leave the RGB and then make slight changes to the CMYK profile to your preferred profile.
Go to conversion options and choose the ACE as your preferred conversion system and choose relative colorimetric as your intent.
Go ahead and click ok and watch out for the conversion before downloading the file for printing.
Holland Litho printing service
Want to convert RGB colors to CMYK colors without using photoshop? Most graphic designers have a near phobia about converting RGB colors to CMYK colors. However, Holland Litho Printing Service has a quick and simple solution.
The platform will provide you with a chart to use as a guide for converting RGB color values into CMYK. Following this guide, you can change between RGB and CMYK using different tools I'll discuss in this article.
Rapid tables
If you work in the printing industry and need to convert RGB color to CMYK, look no further than this free online conversion utility. Simply enter the RGB value, press the "Convert" button, and you'll instantly get back the corresponding CMYK value.
It is now easy to convert RGB color values to CMYK without expensive special software. The site homepage provides a simplified version of the matrix used by commercial color printers. It shows how it can be applied using only tools readily available to most people in their standard computer installation.
The result is as accurate as anything you can achieve using PageMaker, QuarkXPress, or other professional page layout facilities. Just input the figures and then click the enter button on your keyboard to initiate the conversion.
Rgb2cmyk
Rgb2cmyk is a simple small utility to convert an image from RGB to CMYK format with only one mouse click. CMYK is the printing format, while RGB (red, green blue) is the color format computer monitors work in. Converting images between these two formats ensures that they appear correctly on both a computer monitor and print.
This program lets you convert RGB to CMYK without using Photoshop. It takes the pain out of conversions between RGB and CMYK because it uses a simple, point-and-click interface that anyone can use. It does not require any technical knowledge to operate, and the instructions are laid out on the interface for quick learning.
Conclusion
This page on how to convert RGB to CMYK without photoshop shows you the simplest ways to convert RGB to CMYK without any experience or skills. To convert RGB files to CMYK without photoshop, some tools can also optimize your images and do color correction so that they can appear the right way. I'd recommend using the rgb2cmyk tool as it is free and offers the most user-friendly interface.