Amazon product images have a huge impact on your sales. Study after study has shown that white backgrounds for products turn more heads and sell better than those that are dark.
So, if you need the fastest and easiest way to remove your product background, this post on the best Amazon product background remove service provider offers the solution.
You can consider many background service providers such as Clippingfly, pixelz, high on rank, and many others. However, something about white backgrounds draws people to a product page, which is why you need to pay attention to your product background.
If you own an eCommerce store, operate Amazon FBA, or have an Amazon merch store, you sure know the importance of displaying the right product image in your store. However, removing the background from photos going onto amazon products can be tough for people like you who want a better picture.
I will help you through this process to get your product on Amazon at the same time at a lower price.
Key takeaways:
Removing background from amazon product listing makes a great difference in your conversion.
Hiring freelancers is not a good option except if you are sure of the person's experience and skills.
Using a background remover service will sure ease the stress of editing product pictures yourself.
Leaving background in your product picture will distract your customers and make you appear unprofessional.
Why Is Product Background Remove So Important On Amazon?
Product background removal is when an image is modified to block the background and make a pure white background. A pure white background allows for the best viewing experience for your product.
However, when you upload an image, you must decide how to address the background in that image. There are several reasons why removing product background is so important on Amazon.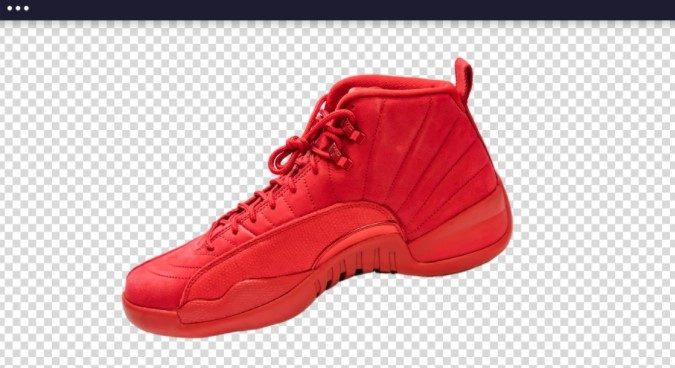 It Makes The Product Appealing
A product background is great for ensuring your product catches the eye of consumers. When you remove it, you make sure all the products' potential benefits are more apparent.
One of the good things about removing product background is that it helps to make your product appealing.
Over time, studies show that what draws people to your store is the beauty of the images you display, and anything in the background that could send the wrong message could affect your productivity.
Reduce Customers Distraction
If you ever want to get the attention of your customers right away, you need to eliminate anything that could distract them. You want your customer to see the product, not the brand logos or distracting backgrounds.
With the number of products available on Amazon, it's important that buyers focus on your product and why they should buy it. Therefore, remove competing and unrelated information from your product's page by removing the product background and replacing it with relevant features.
It Makes Your Store Trustworthy
Product Background is what you see in the background of a product photo. Many sellers on Amazon forget to remove it, which can hurt your chances of making sales since it makes you look like a rookie.
You want customers to trust you and your products because they might spend more money than they originally intended.
Eliminating that background from your product images creates the illusion that you have a very professional, clean, and tidy business. It gives a feeling of trust in your potential customers.
Remove Unwanted Object
Every picture has a story to tell, and that is why you should remove unwanted objects in your background, thereby leaving a clean and professional-looking picture. When you see an unwanted object in a photograph, it can affect the view of the picture.
If you have spent lots of time and energy working on your product, the last thing you want to do is have it show up with an extra piece of glass in the image or look completely different from the way it should.
Items appearing out of focus or with unwanted objects will put off potential customers before they even make contact with your listing.
How Much Does It Cost To Have A Background Removed From An Amazon Product?
Having a background removed is removing an unwanted or inappropriate background from an image. It can be used to remove logos, watermarks, and personal information or to replace the background of a photo with another image to create a great effect.
The quality of work will depend upon the artist's skill and the original quality of the background removal request.
Therefore, the price varies depending on the quality of work. Freelancers will charge around $2 per image for simple backgrounds and more if there's action or symmetry in your image.
$15-25 is a fair price for photo editing work. Don't forget to check the freelancer's profile and awards before choosing one to hire. Not all freelancers are reliable as your chance of getting the best and quality work is not guaranteed with many unprofessional online.
However, the best way you can get through with this is to rely on the services of reputable companies in the industry, and Clippingfly is one you can always trust. The service is top-notch, and you can always remove background to your products at affordable prices.
How Do I Remove The Background On Amazon Products?
There is an easy way to remove the background on Amazon Product, and the first thing you need is to get your product photo. Then you can edit it online entirely easily when you use Clippingfly. It's fast and easy, but you have to sign up.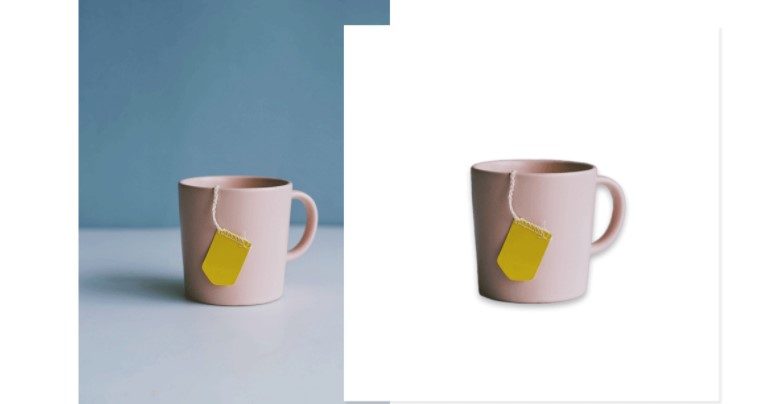 Choosing the easiest way is the best way to remove background from your photo, especially if you have many products you want to upload to your Amazon store. However, there is no crime in doing it all by yourself.
Years back, when I did have the time, I went all out to do the editing on my pictures. At first, I was using free tools online as I just had to search for the online tools, do whatever I wanted to do, and download my picture. After that, I advanced to using photoshop after several training sessions.
It is quite hard to sit with product editing with lots of products I have to upload. All I do now is get the best service in the industry and allow them to do the task while I do some other things. This is the secret of most people that sell products in online stores. The only fee is time to edit their products.
5 Best Amazon Product Background Remove Service Provider
Are you just getting into Amazon FBA, or have you been there, and your eyes just got enlightened to the importance of displaying top-notch products? Do you need the service of a quality background removal provider? If yes, then there are some things you should know.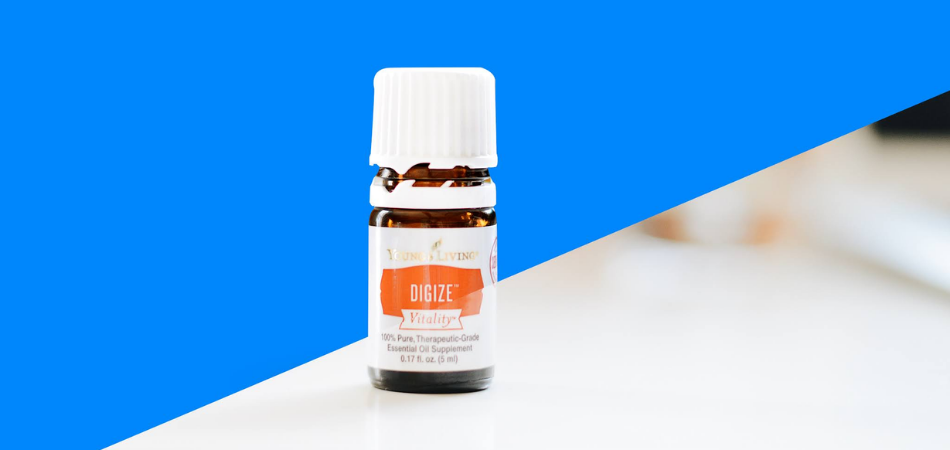 Many providers are out there in the market, but not all of them deliver great work. I have compiled the five providers I have used in my lifetime, and here is what I have to say about them.
Clippingfly.Com
If you need the easiest way to get rid of that background from your product, you just run to clippingfly.com. The background removal service allows you to remove backgrounds or unwanted objects from your photography.

The talented team of photo experts will remove any background and optimize the image to eliminate any undesirable elements that might be in your way.
Clippingfly is a fast-growing background remover service provider for Amazon sellers, which helps avoid the costly mistake of sourcing and hiring bad freelancers.
Their service is fast, affordable, and high-quality. The company can remove all sorts of backgrounds such as apparel products, electronics products, food & beverage, foods, etc. It is the to-go place for all businesses.
You get all kinds of services from the company, and the good thing is that the team has the qualifications to deliver top-notch service. So you can never miss it by using their service.
Fivesquid
Are you looking to constantly improve your product listings? Using the recommended seller services at Fivesquid can increase overall sales and profit. It is a freelance website with different sets of experienced data-driven sellers who know how to create positive change on Amazon products and use external marketing strategies to boost your listings, awareness, and sales.

Using the services, there is no guarantee because many freelancers claim to offer what they are not good at doing. I once fell victim, and it was not a good experience. So your only chance of getting the best service there is to hire the best seller there.
You can get to know them through their rating, customer reports, and reviews on the platform. Also, you can request for their previous work through conversation to know what they can deliver.
High On
High on rank is the Best Amazon Product Background Remove Service Provider. Our company aims to provide top-notch and high-quality service to our clients associated with amazon product background removal.
The company offers more than background remover as she spreads her tentacles to offer more such as Amazon seller services, digital marketing services, and many more. You just have to reach out to the company and discuss the service you need.
Remove.Bg
Remove.bg is a service provider for all Amazon marketplace sellers. They focus on the quality of their services at a reasonable price. The company provides background removal services and converts images to BMP, GIF, JPG, PNG, PDF, and TIFF formats(among others).

The good about the company is that they have a reputation in the industry. So you can always be sure of 100 percent satisfaction whenever you get their services for any of your products listed on amazon.
Pixelz
Pixelz is an Amazon product background removal service provider. They have solutions for various situations. For problems with complex backgrounds, they have a qualified team of dedicated in-house graphic designers who will work on your project to develop a solution customized to your product photos.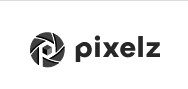 Conclusion
It has always been a challenge for FBA sellers or anyone with e-commerce stores to get their desired products photo that converts greatly. I have seen lots of spikes in sales from products without background than those with backgrounds.
There is more to removing background from products you list on Amazon. Many people see the importance of this but do not know how to go about it. This page on the best amazon product background remove service provider reveals all you need to know.
Do you need a professional background removal service? Clippingfly would be the best option for you. Check out our service page for more info on background removal.