As per eBay requirements, there are some additional requirements you need to follow. For example, the picture you're going to upload should be at least 500 pixels on the longest side. Why? This is to ensure that the buyers can zoom in and see the product more conveniently.
So, how to make a picture 500 pixels for eBay? You can easily resize an image to any pixel by using online image resizer tools. If you search for an image size resizer on Google, there will be multiple sites that resize images at any size.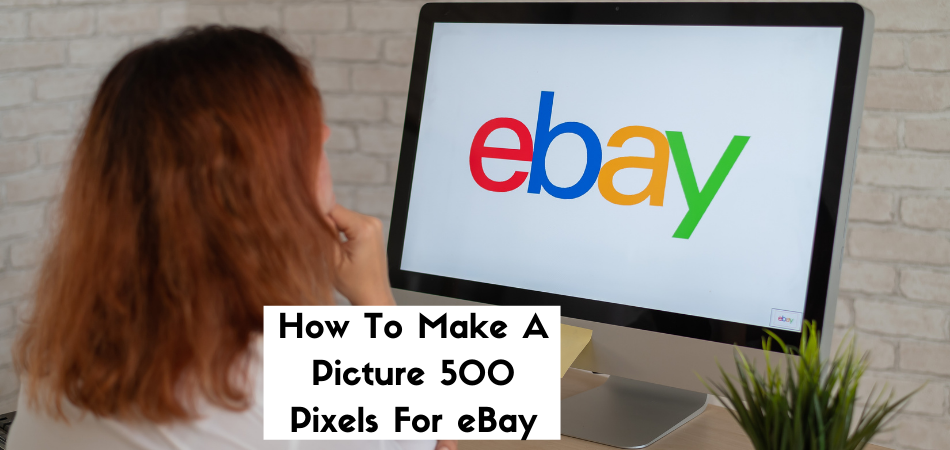 eBay Image Requirements: 
eBay has a specific technical requirement for the product images. The image file size can't be more than 12MB. You won't be able to upload images that are more than 9000 x 9000 pixels.
Let's have a look at the detailed instructions for uploading pictures on eBay –
Use Image Resizer
First, go to Google and search for 'Online image resizer'. You can choose any of the results because there are so many sites that properly resize pictures.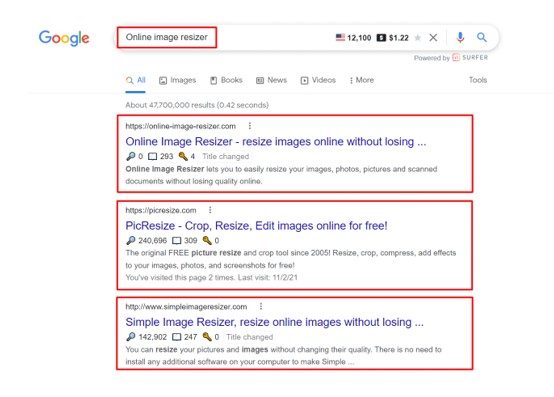 By selecting the Online Image Resizer site, you will have the page shown in the picture below.
All you need to do is just upload the image and select the size you want to resize at. So, upload an image and insert 500 x 500 pixels on the boxes and select Resize Now. Your image will be resized as per the pixel you inserted.
If the image file size is more than 12MB, you need to compress the jpg or png by using the compressed menu. This will reduce the size of the image by maintaining standard quality.

This is how you resize an image for eBay. If the compressed image is resized perfectly, there will be no issue while uploading.
Key Takeaways
eBay has a fixed requirement for its photos. The image should have a minimum of 500 pixels. This resolution helps the site to show the product images with the same balance or format.
If the high-resolution photo has a file size less than 12MB and maintains the size requirement of eBay then there is no problem uploading it on eBay. Otherwise, resize it by following the above instructions.
eBay recommends uploading square photos to make them look nice while hovering over the images. The zoom or enlarge feature during hover works great if the image size is squared. This is why you should select the same pixel for the height and weight.
Have A Look: How to Resize Photo in Picasa?
Is it OK to use Stock Photos on eBay?
No, not at all. You should never use stock photos on eBay. It's recommended to use real photos of your product.
In order to find the best image of your product, you should take product images from different angles and use them for eBay. For every product, there should be at least one single image uploaded.
However, keep in mind that you will be able to upload 12 photos for a single listing. eBay provides a database of stock images and texts that can be used for items in new condition.
Final Words
Well, I guess that answers your question to how to make a picture 500 pixels for eBay. Using the online image resizer tool, you can simply resize images. You must adhere to the requirements of the picture if it's going to be submitted on eBay. Otherwise, when the product images are published live, they may look very terrible on the site.