Photos leave us unforgettable memories of yesterday. However, storage can be one of the main concerns. Digital images can blow out your device as it will take a room on it. Resizing or Reducing its size can be one of many solutions you can do to free up your device storage.
You might hear the word pixel in any photo studio that offers an image resizing service. All Digital images that you can find on your devices are composed of pixels. Pixels are the tiny details of an image. It is formed by a 2-dimensional grid and described using squares. Each pixel is a good representation of an original image, where most samples provide a more detailed copy of the original. Pixel can also make a new image, video, or text when it combines.
Some digital images are made up of millions of pixels. The higher the pixel, the larger it will take your device storage. You will encounter the same problem if you wish to transfer them to another device or computer.
How Will You Get Rid of This?
Solution? Compress the size of the image. I'll discuss and explain it further as we go through different ways of reducing the photo file size.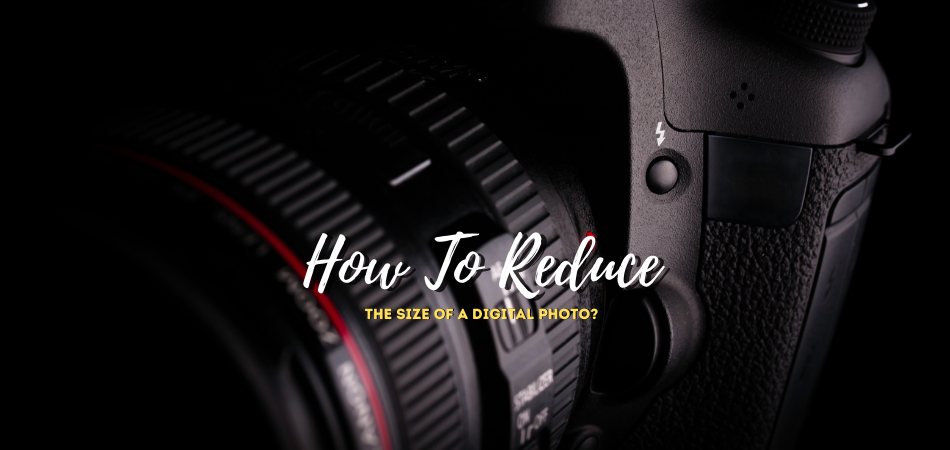 Compress your photos
There are different ways on how to reduce the size of a digital photo. Compressing the size of an image is one of many solutions you can do. It is simple and can be done by many. Methods differ depending on the following:
Your demand for the size of the image
Your intention of using the photo for
The type of your device
What kind of software you will use to compress the images.
There are a lot of tools you can use online to compress photos. Try these free apps.
Optimizilla " Online Image Сompressor"
Optimizilla is the latest image optimizer to compress your images in JPEG, GIF, and PNG formats to the lowest possible size. Also, this app uses a combination of the best optimization. The Optimizilla has a lossy compression algorithm to shrink JPEG, GIF, and PNG images to the minimum possible size while keeping the expected level of quality. You can upload 20 pictures at the same time. Sadly, this app does not support PDF files or conversions.
TinyPNG " JPEG, PNG & WebP image compression."
According to TinyPNG, "they use lossy compression techniques to reduce the file size of your WEBP, JPEG and PNG files." It is the best tried and tested image optimization tool for both JPEG and PNG images. Just like Optimizilla, TinyPNG can upload up to 20 images at a time or 100 images per month. However, Image sizes cannot exceed 5MB.
How to Reduce a Photo Online?
You can follow these simple steps if you choose to use Optimizilla.
Open the Optimizilla "Image Compressor" in your computer's browser. You can also access the app through this link https://imagecompressor.com/. Click on "Upload files" which can be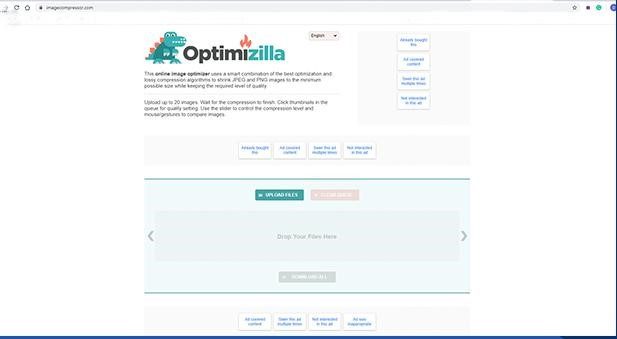 found at the top of the page. The below image is what the page looks like on your browser.
Choose the images you want to upload by pressing down and the "Control key." Then click on each photo and hit Open. You can upload 20 images at a time.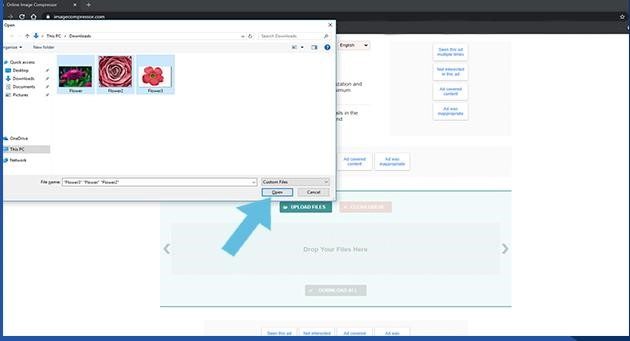 Scroll down to view the uncompressed version on the left side and the new compressed image on the right side.
You can drag the quality slider up or down to increase or decrease the compression. Then, hit Select "Apply" when you feel ready.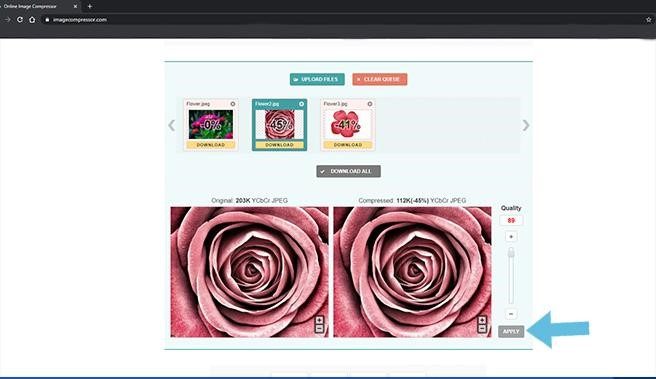 You can now select "Download All" at the top of the page. It will create a ZIP folder of your compressed images, which you can download onto your PC.
Reduce a Photo File Size on a Mac Device
You can also learn how to reduce the size of a photo on a Mac device. You can follow these steps:
Choose the image you want to compress. Hit select "File" in the upper left-hand corner of your screen. It will show a drop-down menu. Select the "Open With" pop-out menu that will display. Select "Preview."
Your selected picture will then appear in a "Preview" form. Select "File" on the upper left-hand side of your desktop screen. A drop-down menu will show. Hit select "Export." A new window will pop out.
Rename your image in the field that can be found at the top of the window. Save to a folder by selecting "Where" on the menu. For example, on your Desktop.
You can change the photo to a JPEG format by choosing the option in the box on the right of the "Format" heading. Then, you can now adjust the compression quality by snapping and dragging the slider to the left. Hit "Save" at the bottom right-hand side to save to the chosen folder.
Adjust or Reduce Image File Size on a Windows PC
You can also adjust and reduce image file size on a Windows PC. You can follow these steps:
Open the image you wish to compress. Select the three-dot option "…" on the top right side of the Photo's Window. A drop-down menu will show.
Hit "Resize" to allow you a pop-up menu. Choose a size. These are the options: S (small) or M (medium). Once you click on the size, a "Save As" window will pop out.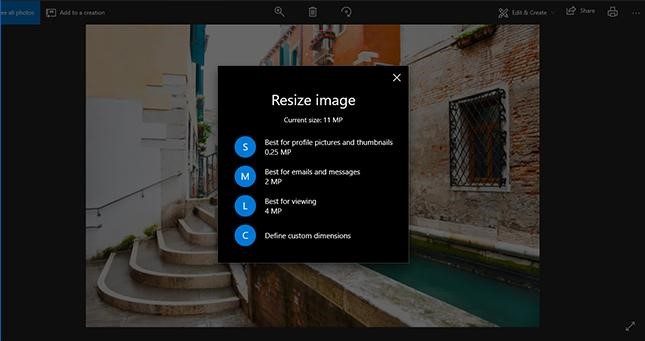 Rename your image in the "File Name" field. Pick a file location by choosing a folder in the left-hand sidebar. Then select "Save" at the bottom right corner of the window. The compressed file version of the image will be saved to this location.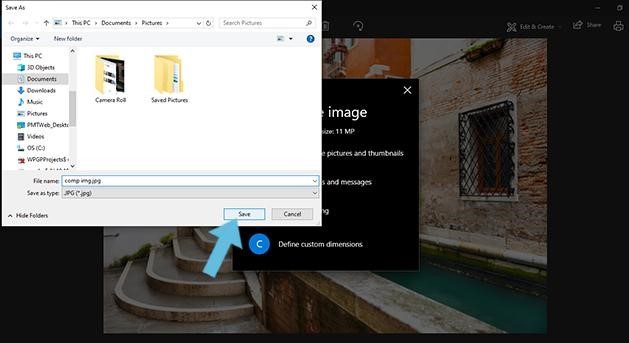 Bring Your Photos to Life
When you are done don't forget your beautiful pictures hidden on your device. You can print and make a photo book out of your pictures. These are your unforgettable events in life. Scientifically, our brain can interpret images. This is why images are important, especially to businesses. It gives context or stories without giving us descriptions. Moreover, Pictures connect us to our past. We are what is from the past.