Anyone who owns clothing business, wether online or a physical shop, knows the importance of displaying their clothing with a mannequin. Although there are quite a few ways to display clothing professionally, mannequin seems to attract a large number of potential buyers. But what happens when you don't have a mannequin? How to take pictures of clothes without mannequin?
The best ways to take pictures of clothes without a mannequin are-
Flat lay method
Using stuffed foam or teddy bear
Mannequin ghost
If you are struggling to display your clothes to reach out to prospective customers because you don't have a mannequin, your struggle ends here.
How To Take Pictures Of Clothes Without Mannequin?
Taking pictures of clothes without a mannequin is not hard, but it just takes a little bit of knowledge to get the best results.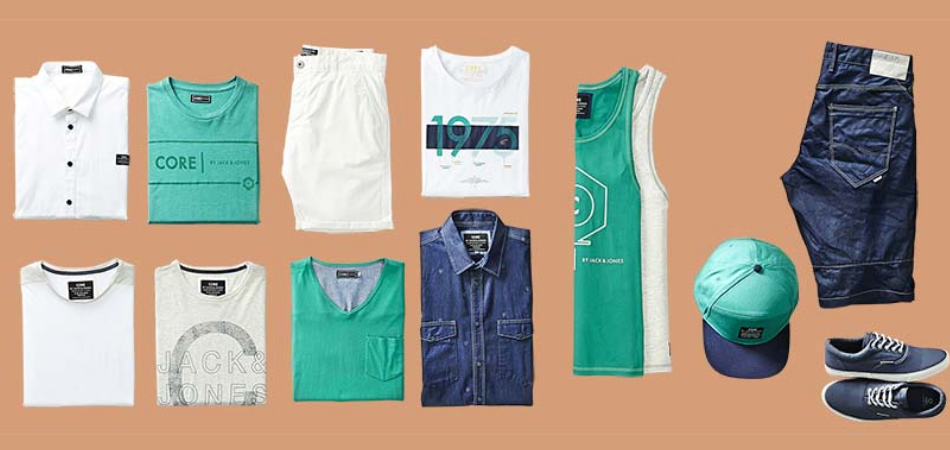 1. Flat lay method
The Flat lay method is the easiest and most common way to take pictures of your products. Mannequins are expensive, and before they became highly popular, flat lay method was the best way to display clothes.
Fashion bloggers and social media channels use the flat lay method to showcase products and photographs without using a mannequin. The guide below will walk you through taking pictures of clothing using just a phone, a flat surface, and no studio lighting.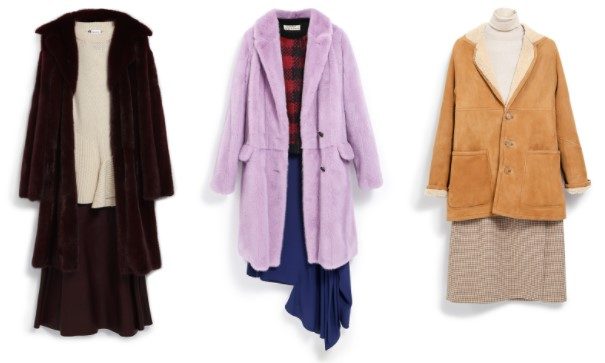 You have probably seen one of those images with a pile of clothes on the floor with nothing but a white background. That is what the flat lay method is all about.
However, this method may seem a bit too flat. So, steps you should follow to help you products stand out with flat lay cloth photography are:
Choose the right background
The background has lots to contribute to the quality of a picture. Therefore, you need to set a top quality for the clothing picture. The best to consider is a all white background, with bright lights. After your final edit, the white background will surely make the clothing stand out and appeal.
Place the cloth in the background
After choosing the perfect background, place it on a flat area so that you can get a perfect picture. You then need to place the clothes on the surface and make all necessary corrections by adjusting the clothing, like fixing all the wrinkles and creases.
It is important that you properly align the clothe on the surface before taking any shot. Best way to ensure that is to iron each items before placing it in the background.
Take the picture
The next step is to take the picture. It's always best to use a photography camera for professional works, but you can always use your smartphone if you don't have one. However, you need to ensure you have the right setting and lighting. It will help get attractive snaps.
Note: You should take multiple shots to find out the best one. Also, editing the picture makes it even more appealing and well-suited for your business.
2. Stuffing foam or teddy bear in the clothing
Not having a mannequin for clothing pictures should never affect your business. As an alternative, all you need to do is get some pile of clothes/foams and stuff them inside the clothing you want to display. It is the best alternative to using a mannequin.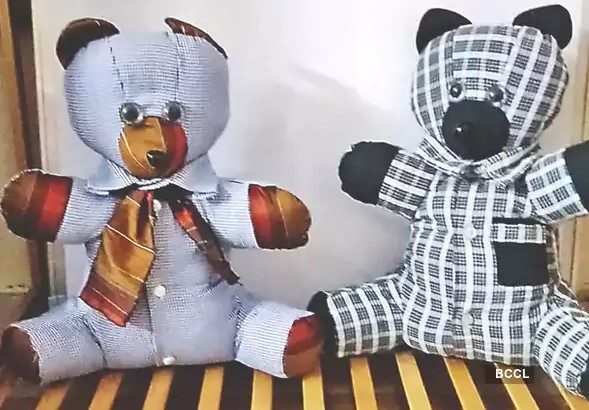 However, this method may take lots of time and attempts to get the perfect result. So, alternatively, you can use a teddy bear. Is it not the perfect replacement for a mannequin? You need to put the clothes on the teddy, make a few adjustments, and you're good to go.
Nevertheless, if you are using a teddy bear, you can then manipulate the photo through 'ghost editing'.
3. Mannequin ghost
If you want to display clothing to your customers online and don't want the mannequin to appear, you have to use the mannequin ghost method. It also applies to edit out faces, dolls, or other objects youay have stuffed inside as an alternative to mannequin. However, this method involves some photo editing skills.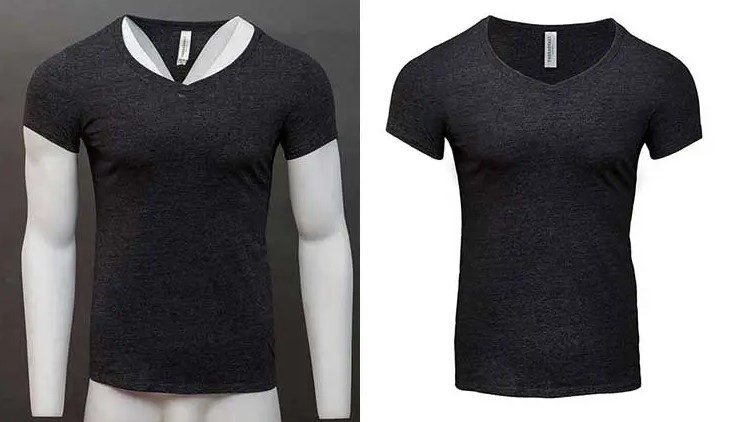 You'll need to use some sophisticated software to edit the picture. The task is to ensure that the mannequin doesn't appear in the picture. It also entails photo Crop and Image resizing to ensure that the clothes appear in a way that can catch your potential buyers' attention.
Why Is Ghost Mannequin Important For Apparel Websites?
Ghost mannequin is a new trend in the apparel industry. It represents the latest innovation in online imaging, allowing customers to see how pieces fit together and onto the human form.
It is an amazing way to visualize and present your clothing. It takes the place of a live model and will always look the same regardless of lighting or size.
Also, a ghost mannequin is a great way to add character and interest to your clothing website. First impressions are important because the first thing shoppers see when they visit your website is your product image gallery.
High quality, detailed, and vibrant images have a direct impact on conversion rates. Also, a simple gif for an image can be great, but adding features like clothing movement and custom poses will be incredible.
All in all, the ghost mannequin technique is the best way of product promotion for most clothing businesses. It helps to ensure that the mannequin doesn't show in the image you display online and makes your clothing appealing.
Tips To Make Your Product Pictures Look Better?
When you take product pictures for online clothing stores or websites, always try to make them look sellable. What do I mean by this? You want the look to be clean and not too cluttered while focusing on the product.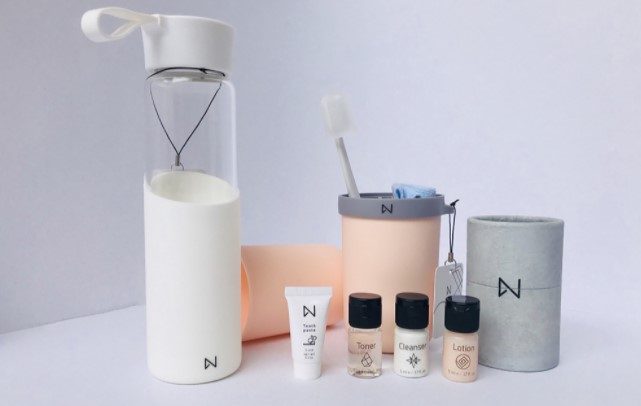 There are a few things you need to take into account that can help you get the best product picture. You can try any of the suggestions below for the best outcome.
Use quality camera
Use a high-resolution camera to get the most out of good lighting and the details you want in your pictures. Also, try to get closer to the object rather than zooming in with the camera. Try getting different kinds of pictures from different angles as well. For example, try a macro photo.
A macro photo has a large depth of field, so it will show great color, focus, and details all around the product. Macro photos are great for showing textures and how a product appears. Use landscape photos to show how an object looks from a distance to give viewers another perspective of the product.
Choose natural light or artificial light
Natural light will always be the best option when taking photos of your product. It is less harsh than artificial light and produces more realistic results.
However, if it's nighttime or you don't have natural light readily available, you can use a simple photo studio setup.
Choose the right background
Since photographs are a visual product presentation, finding the perfect background is as important as your product itself. If your background matches your niche/brand and product, this is crucial to making a great first impression.
There is no fixed background for product photography. Some people prefer white, some black, and some have a neutral tone. What is important is that your pictures look nice to you and highlights the true essence of the product.
Balance the lighting
Before taking the photo, make sure that you are in the right place. The colors should be well balanced to get the perfect product picture. The brightness of light setup should match your product, which will help you make clearer photos. Finally, adjust your camera settings according to your needs and take photos from different angles.
Get a photographer and photo editor
If you are not a professional photographer or lacks photo editing skills, it can be quite hard to get a perfect product picture. Hiring professional photographers will make your product photos look better in this case.
You can also consider hiring a professional service that specializes in product photography. They have the perfect equipment and expertise necessary for obtaining clear and interesting shots that sells.
Not that alone; some of them are well experienced to give the final touch that you need to make your picture too hard to overlook. It might be your winning piece to get your desired customers.
Conclusion
The first time I laid eyes on mannequin ghost technique, I wondered how to take pictures of clothes without a mannequin? Well, all the secrets are revealed on this page.
There are different methods that you will find on this page. Irrespective of the one you choose, always remember that although the quality of your picture has lots to say about your conversion and professionalism, the product itself is the king.