Putting watermarks on photos means you are one step ahead in preventing unauthorized use of your image. However, putting the watermark like a pro needs tools: Photoshop, for instance. But, that comes with a price, apart from the skill required to operate the software.
Many free services are available, so there's absolutely no reason to go for expensive programs like Photoshop. Wondering how to put a watermark on a photo without photoshop?
You can use a software like Pixillion Image Converter, Salt Watermark App, PhotoBulk, iWatermark, uMark, and many more. Learn about these and other reliable apps briefly and their usability throughout this article.
What Are Different Types Of Watermarking Software?
A watermark can be a different thing, including a logo, signature, or simple text. It can be both visible and Invisible, which helps protect images from being stolen and reproduced without permission. There's a wide range of software and online service you'll find that will let you put a copyright symbol on your photo, such as:
Pixillion Image Converter
BatchPhoto Pro
ws
PhotoBulk
TSR Watermark
uMark
IrfanView
Pixelmator
ink
Watermarquee
Alongside adding watermarks, sometimes you may need to remove them as well. In that case, you can take help from an image watermark removal service software to remove any watermark from your image file. Watermark removal is as easy as adding a watermark to a document.
How To Put A Watermark On A Photo Without Photoshop?
Apart from using Adobe Photoshop, you can use different software or tools to put a watermark on your photo. Learn how to add or put a watermark on your photo without Photoshop by following the below section: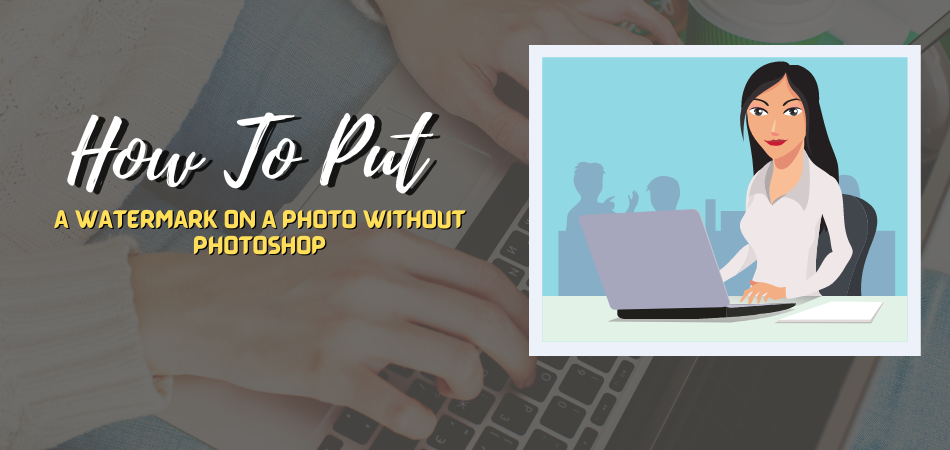 1. BatchPhoto Pro
BatchPhoto Pro supports around 170+ image formats and here you can add three types of watermarks including text, logo, and mask. BatchPhoto Pro also offers a bunch of image watermark adjustable features and follow below to learn the watermark adding process: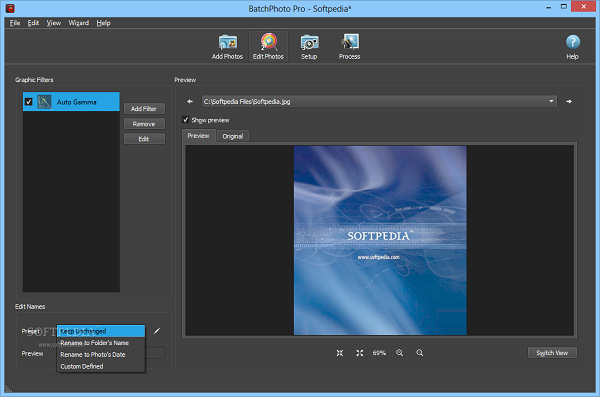 Step – 1   Install and open the BatchPhoto Pro on your device.
Step- 2 Import or drag and drop the photo you want to add a watermark through BatchPhoto.
Step – 3   Now, follow this path – Edit Photos>Add Filters>Watermark Text.
Step – 4  After that, input your desired watermark and choose font style and placement, then click Ok.
Step – 5  Navigate to the Setup page and select the place you like to save the photo. The process may take a little time.
2. Pixillion Image Converter
Pixillion Image Converter could be a great option to add a watermark to a photo. With it, you can put watermarks on almost 50+ image formats with two different solutions. You can add watermarks through text and images. Here is the procedure: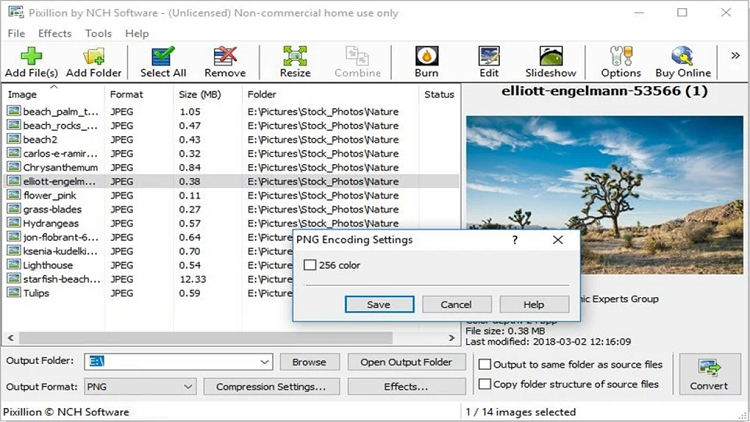 Step – 1   Install or open the Pixillion Image Converter on your device.
Step – 2   Now, import the photo you want to put a watermark on.
Step – 3   Tap on "Effects" and then select "Watermark Text" or "Watermark Image."
Step – 4  Adjust the watermark based on your preference. You can adjust the font size, color, opacity, etc.
Step – 5   After adjusting the watermark, tap ok to save the changes.
Step – 6  Now, select the output folder and the output format to save the edited photo.
Step – 7  Click on "Convert" to get the final output.
3. TSR Watermark
TSR Watermark offers both premium and freemium services to get a watermark on a photo. It'll let you use all types of digital watermarks in your photo with text or picture. Here is the process you need to follow to watermark your image with TSR Watermark.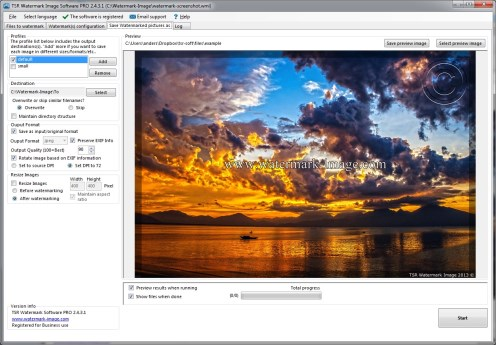 Install and open the TSR Watermark and then open the photo you want to add a watermark.
Now click on the "Select Preview Image" and then the "Watermark Configuration" tab.
Select the "Use Text" from the watermarker main window.
Here you'll find a bunch of watermark adjusting options. Use them as your preference.
Once you're done, tap on the "Start" button and get the image with a watermark.
4. Watermarquee
Watermarquee is another 100% online tool that will let you add watermarks to photos without affecting the image quality. It'll allow you to add a watermark to multiple photos at the same time and allow you to adjust the mark. Here are the steps to follow to use this free service: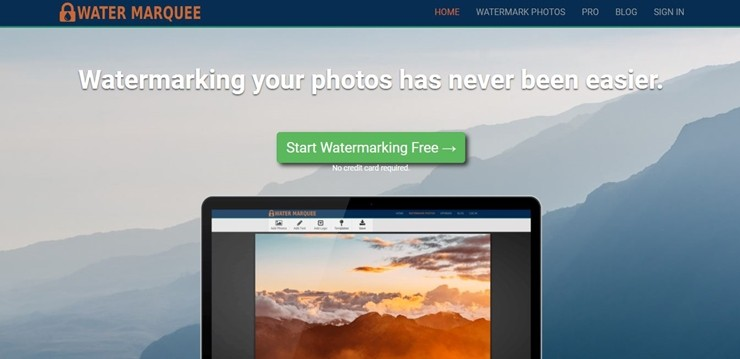 Visit Watermarquee from any web browser on your device.
Now drag and drop your desired photo or upload the photo by clicking on "Select Photos To Watermark."
After that, add a watermark and adjust the setting as you want.
Once you're done, download the watermark attached photo, and now it's ready for further use.
5. Watermark.ws
Watermark.ws is an all-in-one web editor which is accessible from any device. It's a free watermark-adding service that offers several watermark-related features. Here are the steps to follow to add a watermark through this web service.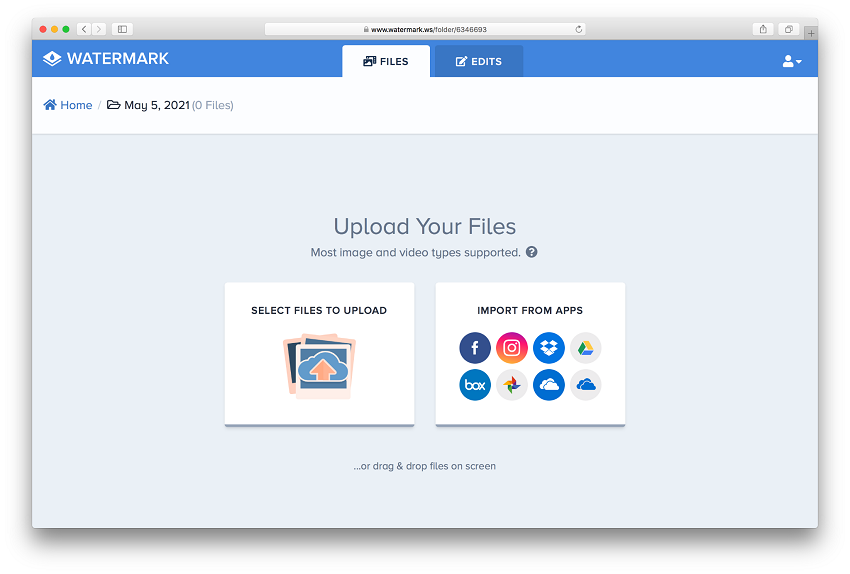 Visit Watermark.ws from any web browser of your device.
Now click on "Enter" and import your desired photo from available options.
Click on the box you'll find above the photo's right side and then select Edit.
Tap on "Watermark" and add text, logo, signature. Tap on "Watermark" and add text, logo, signature.
After completing the watermark adding process, tap on Finish and then apply.
Although it's a free service, you have to register here to download the edited photo.
Conclusion
Adding watermarks on photos not only prevents stealing but also helps to increase brand acknowledgment. It'll put you one step ahead to prove ownership if your image is used without permission. Since you know how to put a watermark on a photo without photoshop, you'll need to spend bucks to put a watermark.
We've included a bunch of options and their usability that you can use to apply or put watermark effortlessly. However, always remember that overindulge watermark may obstruct the viewing of that image, so be careful about exaggerating it.