Canva is one of the most user-friendly photo editing and designing tools available online. For common photo editing such as background removal or photo resize, you won't need Photoshop. Canva will get the job done for you perfectly.
However, since Canva moved its background removal tool to its paid services, many users seem to have troubles using the feature. The common issues behind this is often a poor internet connection, but there's more to it.
For instance, Canva includes installable software for both desktop and mobile devices in addition to from the web version. If the app isn't compatible with your device (PC or smartphone) you may face issues removing image background.
We provide professional background image removal services that you are probably looking for.
So, what to do then? How do you fix Canva Background Remover tool not working?
Read on this article to know more about what causes Canva background removal issues and how to fix them within minutes!
Why Is My Canva Background Remover Not Working?
There is no fixed reason for why your Canva background remover isn't working. Still, let's have a look at some of the possible cause of Canva background remover not working –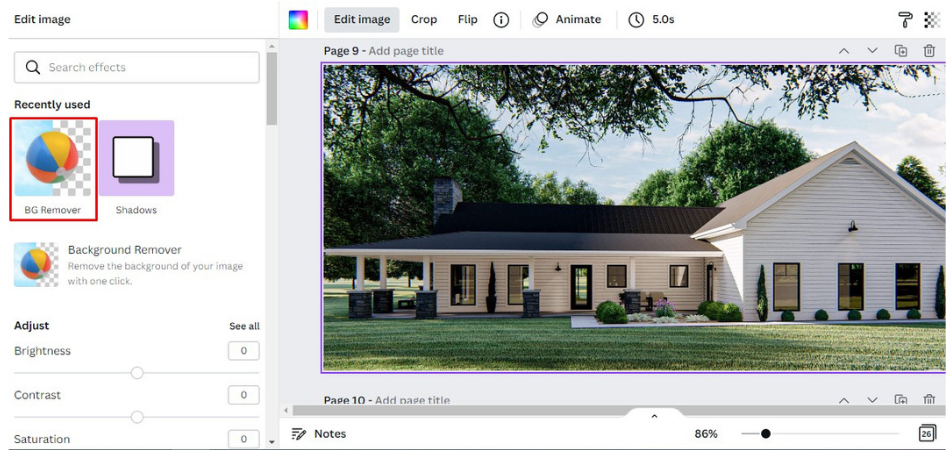 1. Slow Internet
This is the most possible reason if your Canva background remover isn't working. As it's an online based software, the features require a good internet connection to load. So, make sure you have a good internet connection and try again.
2. Browser
Sometimes, it's because of the browser. Clear the browser cache or change the browser. If you are using Chrome, try  using Mozilla or Microsoft Edge. This may resolve the issue.
3. Log in Again
If you are still facing the same problem, logout from your Canva account and try to login again. This may solve the issue.
4. Upgrade to Canva Pro
Background feature was available for both free and the premium version. Recent updates made it available only for the premium users. Upgrade your Canva to Canva Pro to get access to all the features.
Sometimes, similar things happen with the installed app because of software bugs. In this case, you'll need to keep the app up-to-date and upgrade to Pro if possible. 

5. Device Compatibility
If you're using the Canva mobile or desktop app, check whether the app is fully compatible with your device configurations. If not, the background remover tool will not work.
How To Fix Canva Background Remover Not Working?
Fixing this issue is a piece of cake! You'll either need some basic technical knowledge and a couple minutes to spare.
Here's what to do if the background remover tool on Canva is not working-
1. Clear Browser Cache
Clear the cache memory of your browser and try to re-launch the app. Here are the steps to clear cache for different browsers-
Chrome –
Click on the three-dot available on the top right of the browser screen.
Select 'Settings' from the options.
Click on 'Advance' available on the bottom.
Select 'Clear Browsing Data'
Here you will find the options to clear cache of your browser.
Mozilla –
Click on the three-bar available on the top right of the browser screen.
Select 'Preferences' from the options.
Click on 'Privacy & Security'
Here you will find the 'Cookies and Site Date' option
Click 'Clear Data'
Clear the Cache memory by selecting the 'Cached Web Content' option.
Microsoft Edge –
Go to Settings and click on 'Privacy & Services'
Select 'Clear Browsing Data'
Click on 'Cached Images & Files'
Select Clear.
Here's a video guide if you're a visual learner.
2. Check Browser Extensions
The problem may occur for any browser extensions as well. In this case, disable the unused extensions and relaunch Canva on your browser.
Sometimes, apps get disabled by ad blockers. So, disable the browser ad blocker and then launch Canva to see if this fixes the issue.
3. Check Internet Speed
Slow internet connection won't let you access all features of an online-based app. Check your internet speed here.
If you find the internet speed way too low than what your ISP offers, first disable any VPN or similar apps if connected. If this doesn't work, check in with your ISP or try using a different internet connection for the time being.
4. Upgrade your Canva Account
To access ALL Canva features, you should get the Pro version. The Pro version allows you to use all the features and will let you have access with advanced controls as well. Canva isn't just a background remover app. You will surely enjoy using this app and the features.
Final Words
Canva is designed for everyone. You can start working on this app without any previous knowledge of Photoshop. If you are looking to get some simple editing, Canva will be a great alternative to outsource photo editing services.
It takes a lot of skills and patience to remove background professionally. We can help you to remove background images in an advanced manner if you just ping us here.
But there's nothing to worry about if your Canva background tool isn't working properly. The troubleshoots mentioned above will definitely fix your problem. Try the solutions and relaunch the app to use background removal features on any image. Cheers!